China's manufacturing sector rebounding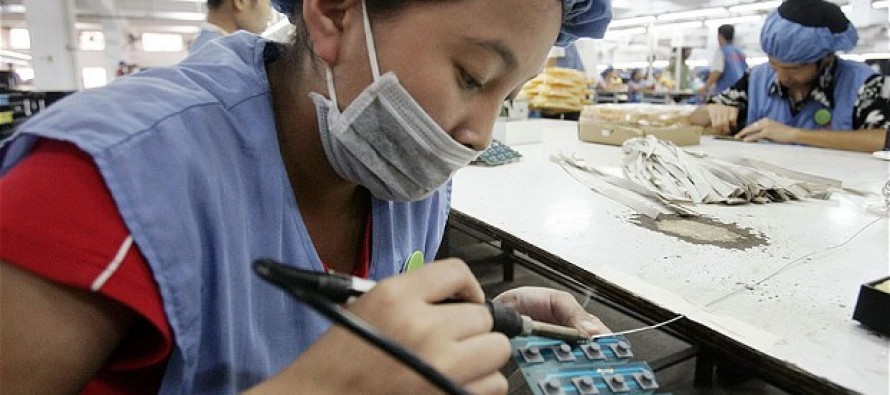 According to the latest figures, China's purchasing managers index (PMI) stands at 50.4 in the month of November.
This is the first time in 13 months that the index has risen above the level of 50. A reading above 50 denotes expansion.
China's manufacturing sector is the key driver of its economic growth. The sector has been heavily hit by the global economic slowdown that has resulted in lowering the demands for Chinese products particularly in the US, Eurozone and Japan.
The latest data follows a rise in fixed asset investment, industrial production and retail sales in October, announced before China's leadership transition.
Qu Hongbin, chief China economist at HSBC said the expansion in manufacturing "confirms that the economic recovery continues to gain momentum towards the year-end".
China's central bank has been continuously taking measures to ease down policy and strengthen the recovery.
---
---
Related Articles
US President Barack Obama was encouraged by the G20 Summit in Mexico. The Summit had laid out bold and decisive
Yahoo has reported a nearly 2% increase in the fourth quarter revenues compared with the same quarter figures last year.
US Federal Reserve Chairman Ben Bernanke has said the US economy is yet to fully recover from the impact of