Facebook CEO, wife pledge to donate 99% of their company shares to charity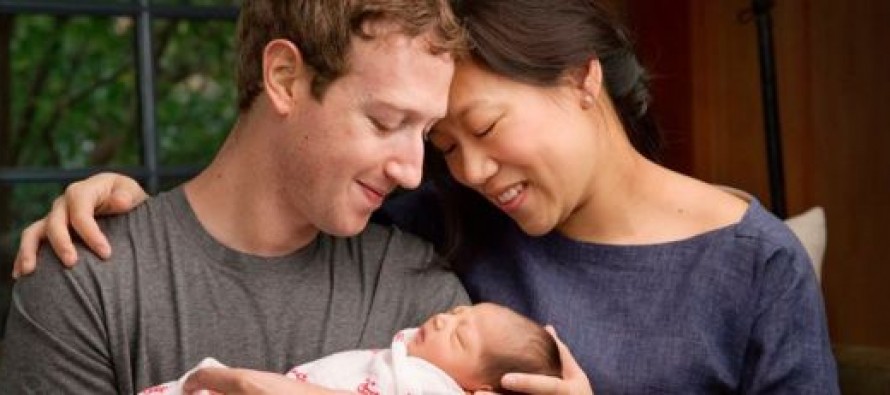 Facebook CEO, Marck Zuckerberg, and his wife, Priscilla Chan, announced on Tuesday that they will donate 99% of their Facebook shares "during their lives" to their new charity called the Chan Zuckerberg initiative.
The announcement was made on a public post on Facebook on the arrival of their newly born daughter Max.
Their charity organization's goal is to "join people across the world to advance human potential and promote equality for all children in the next generation."
The couple wrote in their public letter:
" Advancing human potential is about pushing the boundaries on how great a human life can be.
Can you learn and experience 100 times more than we do today?
…
Promoting equality is about making sure everyone has access to these opportunities — regardless of the nation, families or circumstances they are born into.
Our society must do this not only for justice or charity, but for the greatness of human progress.
Today we are robbed of the potential so many have to offer. The only way to achieve our full potential is to channel the talents, ideas and contributions of every person in the world."
"We will give 99% of our Facebook shares — currently about $45 billion — during our lives to advance this mission," the letter further stated. "We know this is a small contribution compared to all the resources and talents of those already working on these issues. But we want to do what we can, working alongside many others."
---
---
Related Articles
Japan's trade deficit hit its highest in January with exports dipping 9.3% from a year earlier, while imports rising 9.8%.
Martin Ferguson, Australia's resources minister, has said that the country's resource boom is over amid slowing global demand and falling
China has become the world's largest market for food and grocery retail, surpassing the US, a study showed. The grocery