India's inflation rises faster than expectations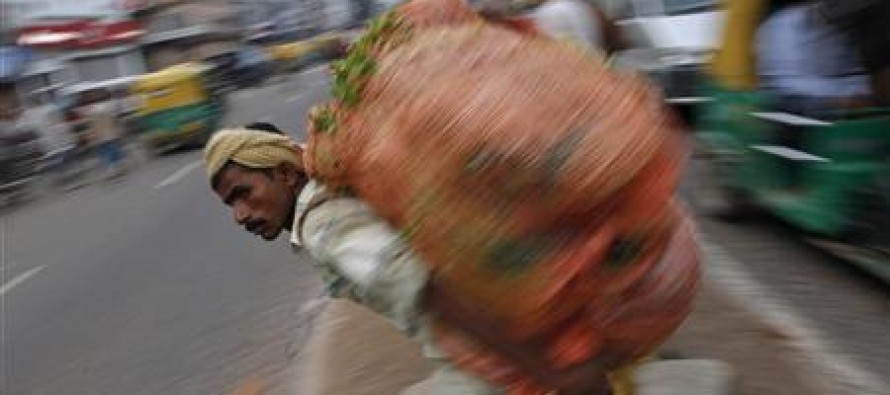 India's inflation rate hit 7.55% in August, higher food prices being the main reason behind the rise.
Analysts had expected the August inflation rate to be about 6.95%.
The data comes ahead of a Reserve Bank of India meeting, due on Monday, to decide interest rate policy.
According to Madan Sabnavis, chief economist at Care Ratings, the stimulus package released by the US is likely to push up commodity prices and add to inflation.
India's economy may not see a cut in interest rate, as inflation expectations are still quite high.
---
---
Related Articles
After receiving two million pre-orders for its latest iPhone 5 model, Apple's shares bounced to a record high of almost
Protesters have clashed with riot police in the Greek capital, Athens, hours after a pensioner shot himself dead outside parliament.
The International Monetary Funding (IMF) in its annual report on the world's biggest economy called the deficit reduction of the