McDonald's profit hit by the strength of the dollar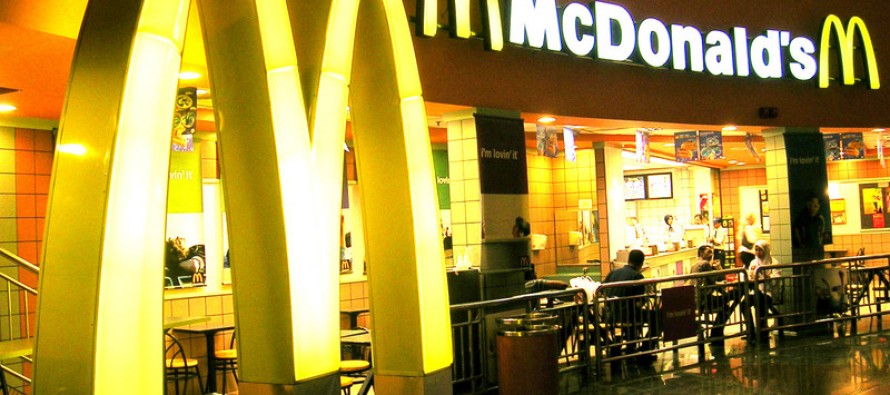 McDonald's net income fell to USD 1.46bn in the third quarter, down from USD 1.51bn last year, after being by the strength of the dollar and increasing competition.
The stronger dollar means international sales are worth less when profits are repatriated.
In the US, sales grew by 1.2%, but operating income fell by 1%. In Europe, underlying sales were up 1.8%, and operating income fell 7%.
Sales remained solid in Chin and Australia.
Chief executive Don Thompson said that while sales would carry on experiencing pressure, the company saw "significant long-term opportunities" for its brand and remained "confident in the underlying strength of our business model".
---
---
Related Articles
Historic checkpoint reopens to commercial traffic in bid to boost trade between antagonistic neighbours. For the first time since 2007,
Affected by the volatile global environment, Australia's economic growth has slowed modestly, with the growth rate dropping from 0.6% to
Greece averted the immediate risk of an uncontrolled default on Friday, winning strong acceptance from its private creditors for a