3 Ministers travel to support Afghan team at the SAFF final match against India
in Sports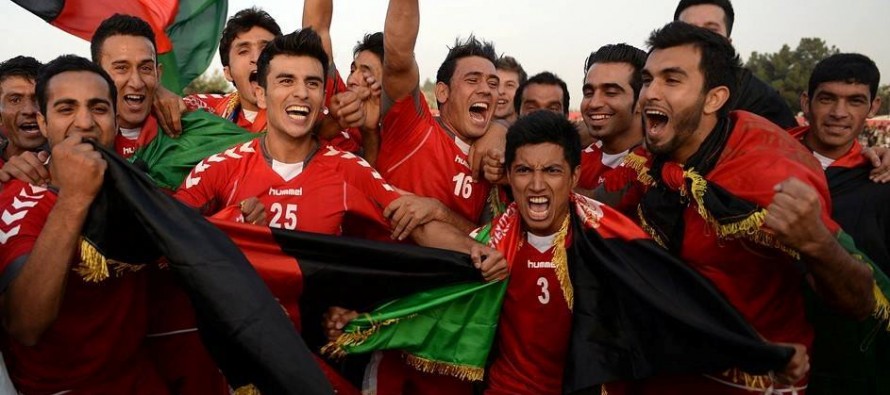 President Hamid Karzai has asked Hazrat Omar Zakhilwal, Minister of Finance; Farooq Wardak, Minister of Education; and Wais Ahmad Barmak, Minister of Urban Development, to travel to Nepal and cheer on the Afghan National Football Team, which is set to play India in the finals of the 2013 South Asian Football Federation (SAFF) Cup on Wednesday night.
This is the second time that Afghanistan will face-off against India in the finals of the SAFF Cup. Afghanistan was defeated 4-0 the last time the two sides met two years ago in the 2011 SAFF Cup hosted in New Delhi.
Yusuf Kargar, the coach of the Afghan team, said that the support of high-ranking government officials and businessmen at the match would help boost the confidence of the Afghan players.
"We have firm faith in Allah that we will win the game and become the South Asian Champions," Kargar said.
The Afghan side qualified for the finals after defeating the tournament hosts, Nepal, in a dramatic 1-0 semi-final victory that saw an Afghan player get hospitalized and two consecutive penalty-kicks saved by the Afghan goalkeeper to keep his team's championship dreams alive.
"I saved two penalty kicks in the previous match with the help of Allah and prayers of the people. And by the will of Allah we will win the match tomorrow," said goalkeeper Mansour Faqiryar (#1) on Tuesday.
Meanwhile, Shafic Gowhari, Commissioner of the Roshan Afghan Premier League (RAPL), expressed his confidence in the preparedness of the players.
"This is not the same team as two years ago," said Mr. Gohwari. "Now, it is much more energetic and well-trained. Our team has played several friendly matches against Tajikistan and Pakistan. We have the 18 best players on the team and any of them can replace eachother."
The championship match is scheduled for Wednesday night and will be broadcasted live on TOLO and Lemar TV. With the recent history of success behind the national team, there is reason to expect a good outcome. Given the extent of support the team has built for themselves, however, win or lose, Afghans everywhere – dignified statesman at the game and average folk in front of a screen back home – will be standing behind them. (Source: Tolo News)
---
---
Related Articles
India defeated Afghanistan 4-3 on penalties in the Sunday's semi-final clash to enter the final of the South Asian Championship
The Committee for Afghan Athletes in Europe said that Osman Anwari, an Afghan athlete won a bronze medal in the
The Afghan U-16 football team will face India in the semi-final of the South Asian Championship on Sunday in Nepal.