Afghanistan beats Namibia in cricket Intercontinental Cup Match
in Sports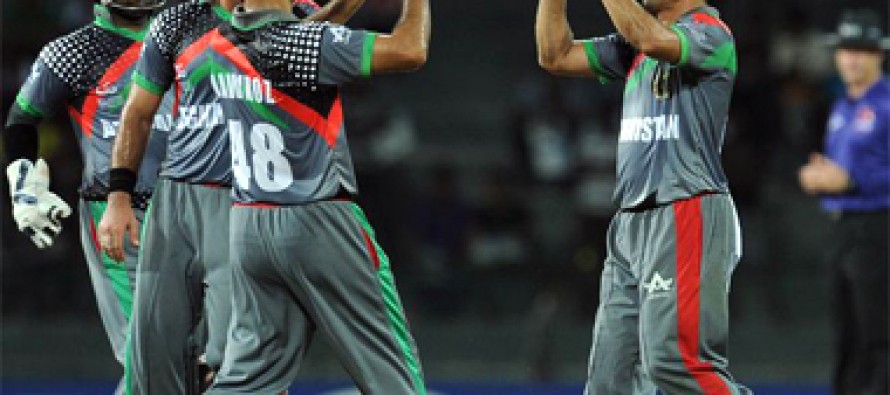 On Tuesday, Afghanistan's cricket team beat Namibia in the Intercontinental Cup tournament held in Namibia.
In the first match, Namibia batted first and scored a total of 190 runs. The Namibian team failed to put up a decent total as it lost all its wickets quickly. In the second match Afghanistan won the toss and chose to bat. The Afghan team batted well and managed to put up an impressive score of 365 runs.
The Afghan team's captain, Mohammad Nabi, showcased his bowling skills by taking maximum wickets in the matches.
The Afghan team will again face Namibia in a 50 over cricket match on August 09.
Additionally, the Afghanistan Cricket Board (ACB) has announced that the Afghan cricket team will be facing Pakistan in a T20 match in Sharjah on December 8. The match has been organized in accordance with the Memorandum of Understanding (MoU) signed between the Afghanistan and Pakistan Cricket Boards. According to the MoU, Pakistan Cricket Board (PCB) will provide assistance to the ACB in their lead-up to the 2015 Cricket World Cup.
Afghanistan has played four T20s against some of the world's top ranked teams, including South Africa, India and England. Other than the International Cricket Council (ICC) tournaments, the Afghan team has played one ODI each against Pakistan and Australia last year. (Tolo News)
---
---
Related Articles
In the fourth week of the Roshan Afghan Premier League (RAPL), Toofan Harirod defeated North-East's Mawjhai Amu 3-0 on Friday.
Afghanistan's National Taekwondo Team won two bronze medals at the Polish Open-Warsaw Cup 2013 on Monday in Warsaw, Poland. Ahmad
Pakistan's national football team arrived in Kabul on Monday – it's first time doing so in 37 years – as