Afghanistan's first victory in Cricket World Cup 2015
in Sports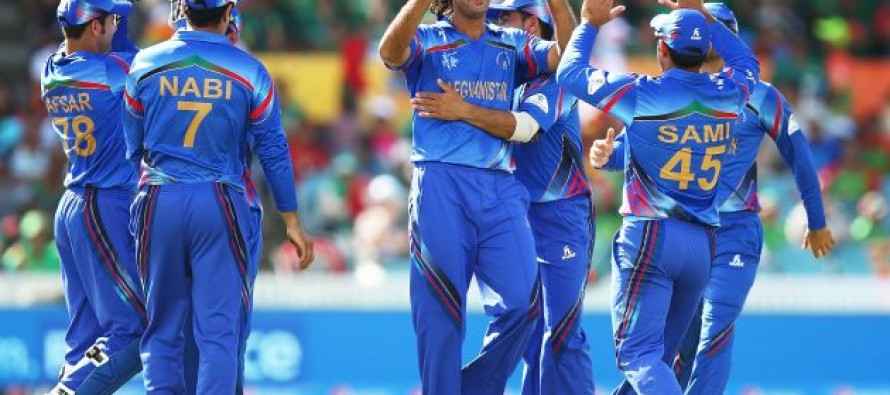 Afghanistan had its first victory in the 2015 Cricket World Cup, beating Scotland by 1 wicket.
Scotland set a target of 210 in 50 overs with all wickets out for Afghanistan to chase
Afghanistan lost five wickets very early in the match, leaving the Afghan viewers with utter disappointment and hopelessness.
Samiullah Shenwari brought a twist to the story with scoring 96 for Afghanistan and bringing it closer to victory.
"Thanks to Allah, thankful to stay there in the end and give the win for Afghanistan. We lost five wickets early and I had the responsibility to stay there till the end. Poor shot, but I was trying to get a six. Good win for us in the tournament and we are looking forward to win more and get into the Super Eight," said Shenwari.
Afghanistan lost its' 9th wicket in 192 runs in the 47th over.
Needing 4 runs in 4 balls, Afghanistan's favorite bowler ended the game by hitting a 4.
Scotland and Afghanistan faced each other last year in Abu Dhabi where Afghanistan was shot out for only 63, chasing 214 at the Sheikh Zayed Stadium.
---
---
Related Articles
At a press conference held in Kabul on Monday, the Afghanistan Football Federation (AFF) announced that it will host a
Afghanistan has jumped seven places in the international football federation's (FIFA) world rankings – the biggest mover in the latest
Cristiano Ronaldo received his third golden boot on Wednesday for scoring the most goals in Europe's domestic leagues last season.