India beats Pakistan by 76 runs in Cricket World Cup 2015 group stage
in Sports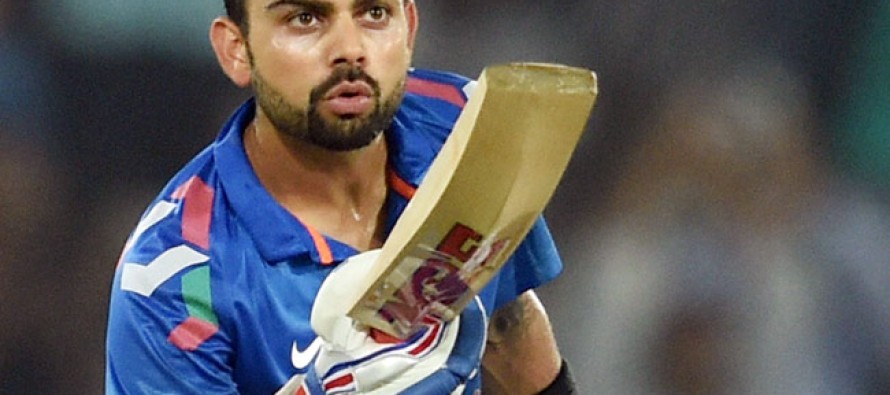 India won the group stage match against Pakistan in Cricket World Cup 2015 by 76 runs on Sunday.
Winning the toss, India chose to bat and set a target of 301 for Pakistan to chase.
India's Virat Kohli scored the highest for the team with scoring a century.
Pakistan's legendary all-rounder Imran Khan said Pakistan had blundered by going for Umar Akmal as the wicketkeeper.
Akmal dropped Virat Kohli's match which led to setting up a big total for India and scoring his 22nd One-Day International (ODI) hundred.
Virat Kohli became the first Indian batsman to score a century in a World Cup game against Pakistan. He has also equaled Sourav Ganguly's 22 ODIs.
Pakistan made 224 runs in 47 overs with all players out.
---
---
Related Articles
The Afghanistan national cricket team was declared winner of the Zimbabwe series after winning One Day International (ODI) and one
The Afghan U-16 football team will face India in the semi-final of the South Asian Championship on Sunday in Nepal.
Afghanistan's national cricket team booked berth in ICC World Twenty20 World Cup 2014 after winning six consecutive matches in the