1-5 Afghani notes not acceptable in the market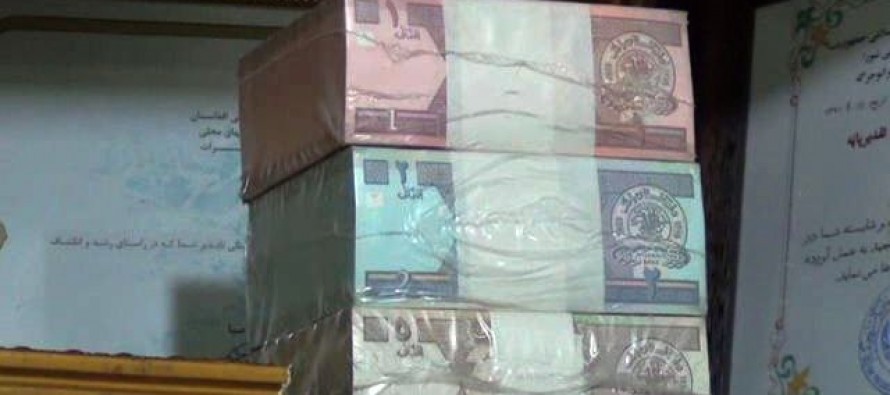 A number of Herat residents have expressed concerns about the decline in the circulation of 1-5 Afghani banknotes in the market.
They have accused the banks in Herat of negligence towards the control of money in the market.
Meanwhile, bank officials said that following the monetary developments in 1390 and introduction of coins to the market, many people started to believe that 1-5 Afghani banknotes are not tradable in the market.
"Banknotes from 1-1000 Afghanis are acceptable in the market. Those refusing to accept banknotes below 10 Afghani will be prosecuted," said Anwar Shah Yousufi, Head of Banks in the western zone.
He further added that a group of individuals are involved in purchasing banknotes below 10 Afghanis at a lower price and selling them back to banks and other places at higher rates.
According to Mr. Yousufi, some of these individuals have been identified by the control team and have been punished.
Mr. Yousufi cited the fast depreciation rate of 1-10 Afghani banknotes as another concern, adding that millions of depreciated Afghani notes have been burnt by the central bank officials in Herat.
Meanwhile, a number of financial analysts believe that the increasing number of non-licensed moneyexchangers involved in the trade of banknotes has become a major concern for the financial institutions.
The analysts further added that the poor quality of paper used in making Afghani notes is also a reason for the fast depreciation rate of Afghani.
The Central Bank had previously announced that they were working on issuing licenses to roadside moneyexchangers.
---
---
Related Articles
Egypt has expressed interest in participating in the reconstruction and economic development of Herat province. "Egypt is willing to send
National Solidarity Program (NSP) funds worth 50mn AFN have been embezzled in the Shah Walikot district of southern Kandahar province.
1. Average people think MONEY is the root of all evil. Rich people believe POVERTY is the root of all