1 TV's investigation report on major Afghan companies evading tax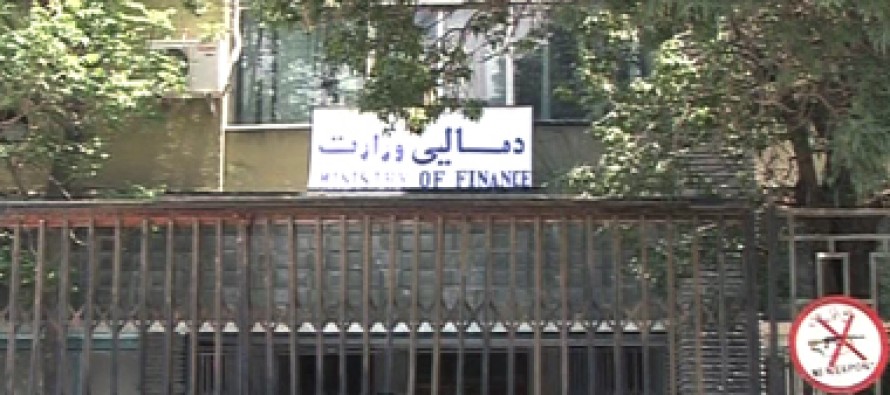 According to an investigation report by 1 TV, as many as 15 out of 300 major companies are alleged for refusing to pay taxes to the Afghan government.
The report claims that these companies have tried to evade tax by using diplomatic channels and relying upon the NATO command to pressure the government not to prosecute them.
The companies own a total of USD 7,307,000 in taxes, claims the report.
It further adds that a number of foreing private security companies owe the government between USD 4-10mn each in taxes.
This comes after the Afghan government alleged U.S. military's main food supplier in Afghanistan, Supreme Foodservice GmBH for operating in Afghanistan illegally and refusing to pay taxes to the government.
Supereme, on the other hand, says it isn't engaging in any commercial activity in Afghanistan that should make it liable for taxes.
Contractors working for the U.S. government have collectively "evaded hundreds of millions" of dollars in legitimate Afghan taxes every year by engaging in commercial transactions that aren't supposed to be exempt from taxation, Afghan Finance Minister Omar Zakhilwal said in an interview.
"Most of them have violated our tax law," Mr. Zakhilwal said. "Now they are coming more into compliance."
According to the large tax department officials, Supreme is currently engaged in 50 contracts in Afghanistan, of which 15 are main contracts and exempted from tax. However, the remaining 35 contracts are subsidiary contacts that make the company eligible for tax payments to the government.
"In the ISAF's MoU it is understood that companies working for them are not exempted from all taxes. However, that is not how it works in reality," said Subhanullah Fahimi, head of the large tax department at Ministry of Finance.
Afghanistan Investment Support Agency (AISA) officials said that Supreme has been carrying out activities in Afghanistan since the past year without a license. The company is obliged to pay taxes on their subsidiary contracts to the government.
Government officials said that several committees have been established to investigate Supreme's  situation and so far have succeeded to collect only USD 20mn worth of taxes from the company. More than USD 42mn in taxes are still unknown.
Meanwhile, officials of the High Office of Oversight and Anti-Corruption accuse some government officials for filing false tax returns from Supreme.
While the Ministry of Finance have denied such allegations, 1 TV's investigation report indicates major discrepancies between Supremes' report and the ministry's.
Recently, the Afghan government launched tax audits of major contractors to the U.S. military, government officials say, in a bid to shore up the country's finances as the international military presence winds down and reconstruction funds dry up.
Kabul's move potentially puts the Afghan government at odds with Washington, which has viewed, with limited caveats, materials imported to support the 66,000 U.S. forces here as exempt from taxation and customs fees. Since 2005, the Pentagon spent more than $7.9 billion on its food-supply contract with Supreme alone, awarding the company an additional $1.5 billion extension contract this past summer.
Kabul is tightening the tax regime to increase income for government expenditure.
However, that source of revenue is likely to decline in coming years as foreign forces pull out of Afghanistan.
Afghan President Hamid Karzai on Saturday blamed foreign forces for "hundreds of millions of dollars" worth of corruption in the war-torn country.
The Transparency International anti-corruption watchdog says Afghanistan is one of the most corrupt countries in the world.
Speaking at a Kabul meeting marking the country's anti-corruption day, Karzai said: "Part of this corruption that exists in our administration is small and (mostly) bribery. Other part of the corruption, which is huge and (worth) hundreds of millions of dollars, is not our corruption." "My dear brothers and sisters, don't blame yourself for that (corruption). It is others' corruption. It has been imposed on us and it is meant to weaken our system," Karzai said, referring to military contracts involving Nato troops.
Karzai said earlier he had received a letter from the top US military commander in Afghanistan, General John Allen, saying Nato cancelled a contract with an Afghan member of parliament after military officials found that money from the contract was being funnelled to insurgents.
"I asked them (foreign troops) to give us details of each contract," Karzai said, adding the alliance "never gave details of those contracts to the Afghan government."
---
---
Related Articles
The government of Japan has pledged USD 3.3mn to support city resilience project in Afghanistan. An agreement to that effect
Japan has pledged USD 3.37mn for the construction of a canal and a waterhead in Behsud, eastern Nangarhar Province. An
The first phase of the Green Industrial Park in northern Parwan province is 70% completed and will be inaugurated soon