10% increase in Samangan's wheat production meets local demands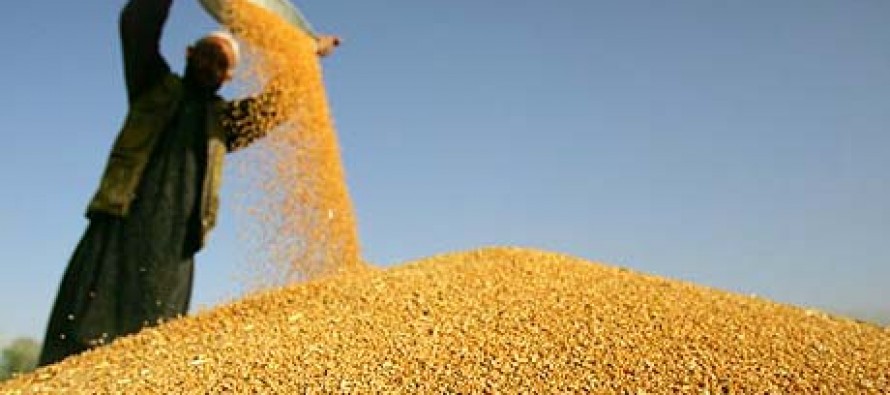 The agriculture department in northern Samangan province has registered a 10% increase in wheat production this year.
The province has produced 102,000 tons of wheat this year which can meet demand of the province.
According to Pajhwok Afghan News (PAN), Provincial agriculture director Noor Mohammad has linked the hike in the crop to on time rain and elimination of damaging grasshoppers.
Wheat is Afghanistan's staple food. Consumption of wheat and its products are larger in Afghanistan than any other country in the region, according to a research by the Afghanistan Investment Support Agency (AISA). The Per Capita wheat consumption (KG/YR) in Afghanistan is 170, followed by Pakistan (106), Iran (160), Uzbekistan (164) and other Asian regions (66).
It is also a fact that Afghanistan is one of the biggest importers of wheat in the region along with Uzbekistan and Iraq.
However, it is also a fact that Afghanistan is one of the biggest wheat importers of the world along with Uzbekistan and Iraq. A very small portion of domestically produced wheat is sold in the market; most of it is consumed for the household purposes by farmers themselves or shared with the landlord as part of deal usually in practice in Afghanistan.
To learn more about the wheat market in Afghanistan, please click here.
---
---
Related Articles
An exhibition aimed at finding a suitable market for locally produced goods has been held in Paktia province. Featuring handicrafts,
Mining Ministry Waheedullah Shahrani said that insecurity in Afghanistan is lessening foreign companies' interest in investing in the mineral sector
Ajmal Ahmady, senior economic adviser to President of Afghanistan, met with senior officials from Afghanistan Telecom Regulatory Authority (ATRA) on