1,000 tons of onion exported to India from Afghanistan daily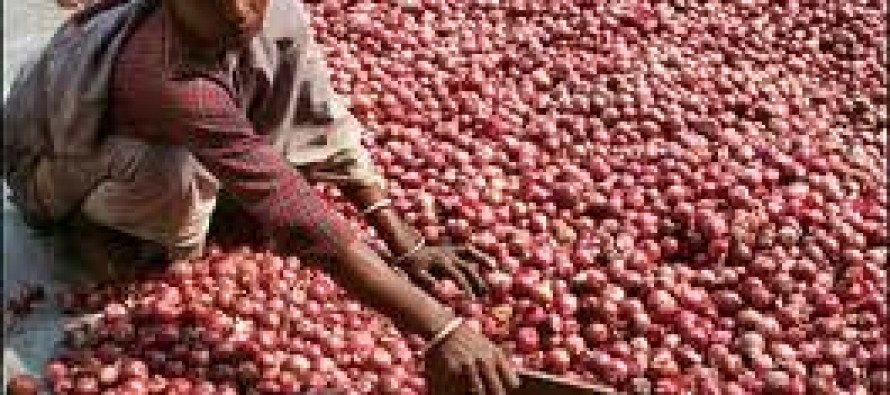 Afghanistan exports 1,000 tons of onion to India on a daily basis which has resulted in an unprecedented decline of onion prices in Indian market.
"Onion import from Afghanistan has increased as daily 20-25 big trucks carrying about 1,000 tonnes of commodity are coming into India through Attari-Wagah land route," Economic Times quotes Rajdeep Uppal, former Chairman of CII (Amritsar zone).
According to reports, 5-10 trucks of onion arrive in New Delhi, India every day through Attari- Wagah land route from capital Kabul only.
Afghan traders said a large amount of the crop rotted last year before they could make it to the markets or they were sold at lower prices.
This year Afghan farmers and traders have benefitted from the export opportunities provided to them, added the traders.
Meanwhile, the Afghanistan Chamber of Commerce and Industries (ACCI) said that due to lack of cold storages, traders are obliged to sell onions at relatively lower prices before they rot away. This results in the shortage of the product in the Afghan market after the onion season; hence, onion is imported back from Pakistan and other neighboring after the onion season at a much higher rate.
Onion is an important part of many of the various Indian cuisines. The nation is bound to face onion crisis once in two years. Exports of Afghan onion have also helped in curbing the rising prices of the commodity in India.
To learn more about the onion market in India, please click here.
---
---
Related Articles
The Afghan government signed a Memorandum of Understanding (MoU) for the implementation of a power transmission project and construction of
As many as 41 projects have been implemented in various districts of Nimruz province by the National Solidarity Program (NSP)
The CEO of the new Kabul Bank, Masoud Khan Mosa Ghazi, is alleged by Kabul Bank's Special Tribunal's Director for