10,000 pink balloons distributed in Kabul as a message of love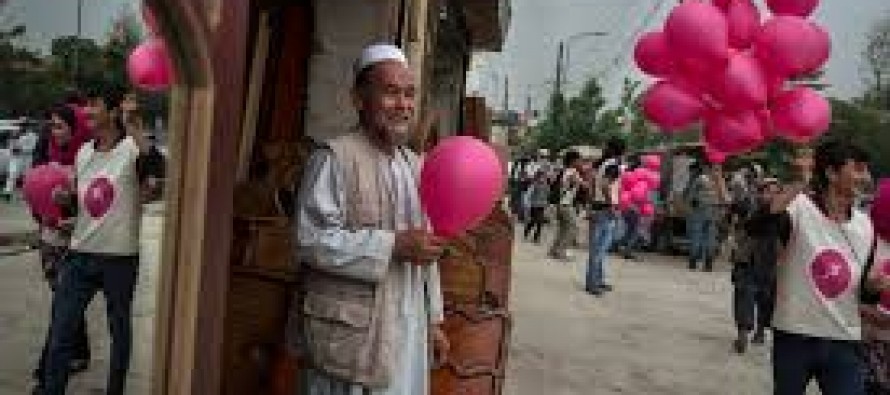 Organized by Colombian-American artist Yazmany Arboleda, 10,000 pink balloons were handed out to a number of residents of Kabul city, bringing smiles to the faces of the people who witnessed a brutal attack from the Taliban on an international compound in capital Kabul just the day before.
More than 100 Afghan traders and activists joined the "We believe in balloons" day.
Each balloon was filled with a message of love and peace.
"This brings color to Afghanistan and I want to see my people smiling and happy," said 22-year-old Afghan volunteer Nargis Azaryun as she passed out the balloons. "We hope that by giving away 10,000 pink balloons, we will give this city 10,000 ideas of life beyond war.
Arboleda had launched similar event in India, Japan and Kenya. His vision behind the event in Kabul was to allow the world to see the country's people, not just the conflict.
"I see this project as a platform that transforms the single story of catastrophe that the world sees in Afghanistan into multiple narratives that highlight our shared humanity," he said.
---
---
Related Articles
Organized by AGHAEZ, BookClub Afghanistan and Philia, the impACT Kabul start-up conference took place in Afghanistan's capital. Successful Afghan entrepreneurs,
by Abasin Zaheer  The Meshrano Jirga, or upper house of parliament, on Tuesday approved the agreement on a gas pipeline
The United Arab Emirates  and Afghanistan signed a memorandum of understanding (MoU) on manpower recruitment on the sidelines of the