12 Events That Shaped Afghanistan in 2012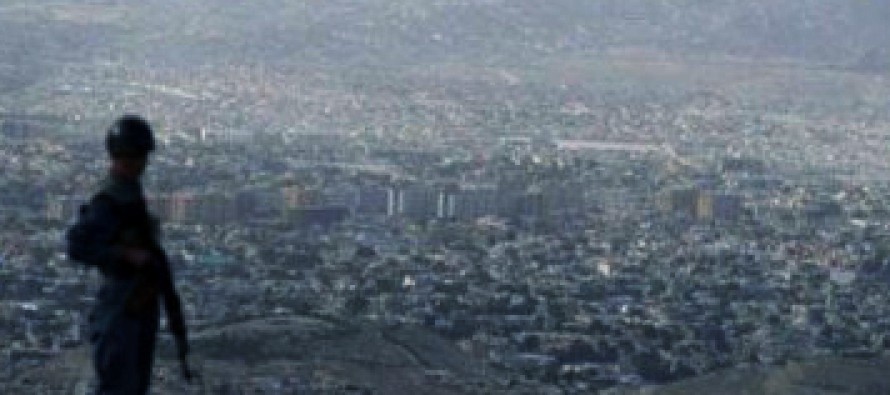 Source- Tolo News
It has been an eventful year in Afghanistan, a year of triumphs and tribulations. From the country's first premier league soccer tournament to progress towards peace, our editors picked 12 events for their potential to shape the country in 2012 and beyond.
In rough chronological order, here are the 12 events that shaped Afghanistan in 2012.
1. Taliban open office in Qatar – giving peace a chance?
The year began with the Taliban agreeing to open an office in Qatar from where they could negotiate with the US. The Afghan government had long lamented the lack of "an address" for the insurgents, but reacted to the office opening dourly: The US had conducted preliminary talks in secret without consulting Afghanistan. Pakistan allowed several Taliban representatives to fly to Qatar, but once there, they didn't have busy office days – they broke off talks with the US because it refused to release five Taliban leaders from Guantanamo. The peace process is limping along again and, after a string of talks and meetings with the Taliban, Afghanistan eventually came around and accepted the Qatar office.
2. Strategic partnerships – securing Afghanistan's future
President Obama flew to Kabul late one night in May to sign the US-Afghanistan Enduring Strategic Partnership, commiting the US to help Afghanistan for 10 years after 2014. Iran voiced concerns over the pact, but Afghan lawmakers slammed it for interference and unanimously ratified the agreement. The partnership leaves out the critical issue of legal immunity for US forces post-2014. But the pact was part of a slew of similar agreements, including those with Germany, China, France, Italy and theUK.
3. Security transition – Afghans control 75% of the country
President Karzai announced the third phase of the security handover in May and the Afghan National Army took over all military operations in the critical South in July. Afghan forces also took over security for provincial centers and, eventually, more than 70 percent of the whole country as Isaf troops closed their bases and withdrew. Afghan troops also started taking the lead in more operations, incurring their heaviest yearly death toll yet in the process. A Pentagon report revealed that although only one of the 23 Afghan army units is capable of operating without help, violence was lower in 2012 than its peak of 2010.
4. The international conferences – long-term security and development impact
The international community, led by the US, tried to reassure Afghanistan that it will not be abandoned after the Isaf withdrawal in 2014. The result was a string of conferences in which theypledged significant aid to the country, beginning with Chicago, where they agreed to provide "appropriate, coherent and effective funding mechanisms" to cover the estimated $4.1 billion a year cost of Afghan security forces. The Tokyo Conference followed, with $16 billion in civilian aid between 2012 and 2015. The conference was also important for the Mutual Accountability Framework to monitor aid for corruption and irregularity.
5. Popular uprisings against Taliban – no more safe havens
After closure of hundreds of schools across Afghanistan, most notably in Ghazni province, the people decided they'd had enough. A popular uprising in Ghazni's Andar district soon spread to 10 of Afghanistan's 34 provinces, including Faryab, Laghman, Kapisa, Nangarhar and even towns 25 kilometers from the capital. Some reports indicated that the armed citizens had ties with Hizb-e-Islami, but their uprusing served to dispell the prevalent image of popular helplessness in the face of a resurgent Taliban. They drove heavily armed insurgents out of their villages to open schools for children and resume their normal way of life, breaking the taboo of Taliban invincibility in the process.
6. Parliament dismisses key ministers – flexing the legislature's muscles

Parliament flexed its muscles mid-year and dismissed the ministers of defense and interior, ostensibly for their failure to prevent cross-border shelling from Pakistan. President Karzai, who had previously kept ministers in place despite votes of no-confidence from parliament, promptly acceptedits verdict this time. In the aftermath, Nato scrambled to assuage an Afghanistan nervous about the security handover. Parliament promptly reconfirmed one of the two dismissed ministers, but the episode cemented the body's constitutional role.
7. Olympic bronze – Afghans unite in triumph
Rohullah Nikpa, the Olympic star who is a barber by profession, followed through on his debut medal in Beijing and won a bronze in Taekwondo in London, the second ever medal for Afghanistan at the games. Afghans erupted in jubilant celebrations after a long night of being glued to their television. Nikpa had united a nation in historic triumph, much like Kristy Coventry had done for Zimbabwe in Sydney. Nikpa came home to a hero's welcome, greeted by members of parliament, government officials and throngs of citizens at the airport. President Karzai gave him the country's highest award, and a Dubai-based publishing company gave him their "Most Popular Face" award.
8. Afghan Premier League – first professional sports league
The Afghan Football Federation teamed up with telecom giant Roshan and TOLO TV for an historic sports event, bringing the country's top soccer players into eight teams that clashed for the cup. Players were chosen after a two-month trial and teams were named after each of the country's regions. All matches were attended by enthusiastic crowds and broadcast on TV with live commentary. Herat's Toofan Harirod, which had convincingly trounced De Spinghar Bazan in the semifinals, retained its unbeaten streak in the tournament and lifted the first ever Afghan Premier League Cup and received $15,000 in prize money.
9. Cross-border shelling – Nangarhar vows jihad
After continued shelling from Pakistan that inflicted damages to Afghan villages in the eastern province of Kunar, residents decided to act. They were flocking to register their names as volunteers for jihad against Pakistan. The provincial governor called for better weapons to retaliate, Isaf's Gen. Allen visited Pakistan to quell the uproar, and Afghanistan threatened to take its case to the UN. But it took its case first to Nato, which responded that its mandate doesn't include incursions into Pakistan. Pakistan said frequent raids from Kunar-based insurgents promoted the shellings and asked Afghanistan to do more to stop the attacks. The months-long episode induced serious diplomatic strains and led to the ouster of two Afghan ministers.
10. High Peace Council visits Pakistan – finally, some momentum for peace
The long-delayed visit of the Afghan High Peace Council head Salahuddin Rabbani finally occurred in November. During the visit, the Afghan peace officials met with civilian and military leaders in Pakistan. To show it wants to be a serious partner for peace, Pakistan released a number of Taliban prisoners to encourage the insurgents to come to the table for talks. They promised to release more, but Afghan lawmakers asked what good that would do, given that the insurgents have refused to talk to the Afghan government. But the train appeared to be in motion, with a peace summit in Paris and another to follow in Turkmenistan.
11. Billions invested in mines – fuelling economic development?
Major multibillion-dollar investments poured into Afghanistan's natural resources sector, triggering hopes that the sector could propel Afghanistan into economic independence. First came the Hajigak iron ore deposits, whose extraction rights went to a state-backed consortium of Indian companies. The company will invest $7.8 billion. Together with a planned steel mill and a power plant, the investment climbs to $11 billion. A Chinese company won rights to explore the Amu Darya oil deposits, which will produce 12 million barrels of oil by its fifth year. That will meet Afghan needs and then some. But concerns remain, not least because of insecurity and corruption.
12. Intelligence chief attacked – another taliban infiltration

An insurgent suicide bomber disguised as a peace negotiator entered the highly secured NDS guesthouse in Kabul and attempted to kill NDS chief, the flamboyant Asadullah Khaled, who survived the attempt. While he was being flown abroad for treatment of his life-threatening injuries, President Karzai alleged that the attack was planned in Quetta. Pakistan was having none of it and denied the allegations.  President Obama visited the Afghan spy chief in Virginia and pledged his full support for his recovery. The attack was exactly like the one that killed former president and High Peace Council Chairman Burhanuddin Rabbani last year, raising alarms over Taliban's ability to infiltrate the security establishment and strike at will at high-level officials.
---
---
Related Articles
Dr. Ashraf Ghani Ahmadzai appointed Dr. Hazrat Omar Zakhilwal as acting Finance Minister and National Finance Adviser on Wednesday. Zakhilwal
According to the Afghan Ministry of Mines and Petroleum, technical works of the Turkmenistan-Afghanistan-Pakistan-India project have kicked off and the
Agriculture department officials in Samangan province have reported a 30% decline in this year's wheat production. "Last year, 133,000 hectares