124 projects completed in Samangan Province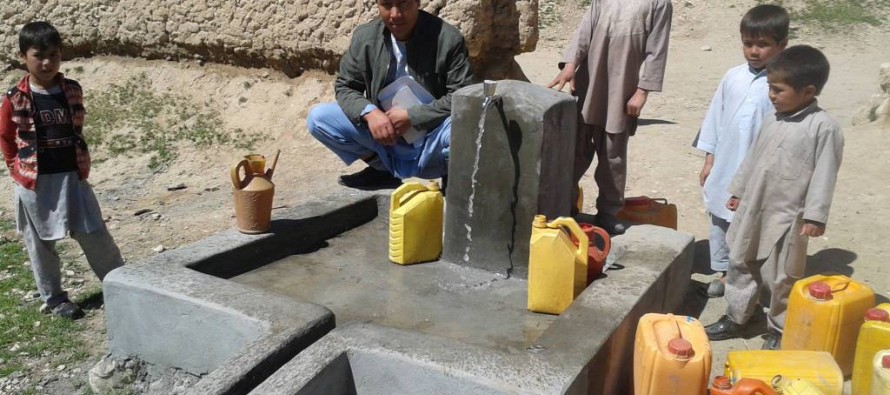 The National Solidarity Program (NSP) of the Ministry of Rural Rehabilitation and Development (MRRD) implemented 124 uplift projects in Dara-e-Sof district of Samangan province at a total cost of AFN 179,905,000.
According of NSP Provincial Manager in Samangan province, these development projects include construction of 33 community centers, 2 school buildings, 2,235-meters long retaining, gabion walls, irrigation canals, 31 drinking water intakes, water canals, micro-hydro power stations with 50 KW capacity for two villages, 4 culverts, a 10-meters long bridge, excavation of 88 drinking water wells with installation of hand pumps on them, extension of water canals 105,264 meters in length and graveling of rural roads.
Approximately, 19,406 families in various communities benefit from these projects.
Since its inception in Samangan province, the NSP has been able to execute 1,662 development projects in different sectors including transport, water and sanitation, irrigation, power, livelihoods, education, etc while work on another hundreds public utility projects is currently in progress.
---
---
Related Articles
The chaotic roads of Kabul have left many in despair. The traffic jam has become a never-ending challenge that neither
India approved to grant USD 1mn to build a cricket stadium in southern province of Kandahar. The stadium is set
Construction work on Managi power dam in Watapur district of Kunar province has officially begun. The dam is expected to