140 Afghan girls seek training in management, marketing and business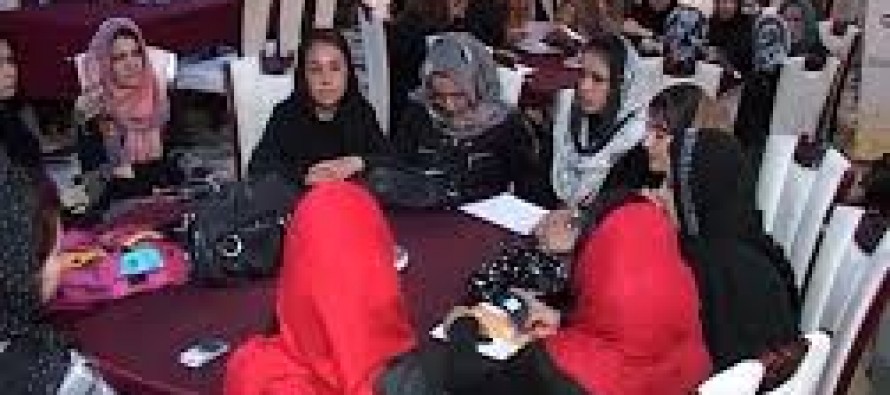 Afghan Labor,  Social Affairs, Martyrs & Disabled Deputy Minister Suraya Paikan said the government would work to provide work opportunities to the graduates in order to enable them strengthen their financial situation.
Addressing the graduation ceremony of 140 Afghan female students from Kaweyan Business Development Services training course, Ms. Paikan said that the government in collaboration with the private sector would launch joint training programs in the future.
She added these programs would also be made available for the disabled individuals and women with low literacy level.
Head of Kaweyan Kamla Sediqi  said a program aimed at providing work opportunities for 260 women is currently running. The program prepares women for jobs in the private sector.
She added the program was launched after surveying a group of women and girls in order to offer them training courses accordingly.
She emphasized that the graduates holding the required qualifications for jobs in the private sector must be hired.
Kaweyan Business Development Services (KBDS) is a private company established by Ms. Kamela Sediqi in 2004. KBDS is registered under number 21909 with the Afghan Investment Support Agency (AISA). Since the day of the establishment of KBDS, it is committed and devoted to work for the business and community development through different professional angles.
 KBDS has four major departments working for business development. The four departments are 1) Business Development Training 2) Developing Business Plans 3) Market Research & Organization Assesment 4) Recruitment Department.
Meanwhile, Deputy Chairman of the Afghan Chamber of Commerce and Industries (ACCI) said expats form 60% of professionals in both the private and public sectors.
The ACCI Deputy Chairman said the country is in need of  more professionals; however, the government has failed to address this problem in the past 12 years.
"We are interested in hiring more women both in the private sectors. About 93,000 students are enrolled in technical institutes, 25% of which are females. 250 technical institutes are currently operating in Afghanistan, and this number is not enough. The government needs to pay more attention in this area."
He accused the government of failing to invest in the technical institutes to help create more professionals to work for the country.
---
---
Related Articles
Thailand's economy recovery exceeded expectations in the last three months of 2012, growing at 18.9% in the October-December period, while
According to data gathered by Gallup, Afghanistan's median household income is $4,121, with median per-capital income of $378. Afghanistan's median
Afghan Minister of Mines and Petroleum, Dr. Daud Saba, regarded the Turkmenistan-Afghanistan-Pakistan-India (TAPI) gas pipeline as a pipeline of opportunities