150 Afghan businessmen ready to invest in Chabahar port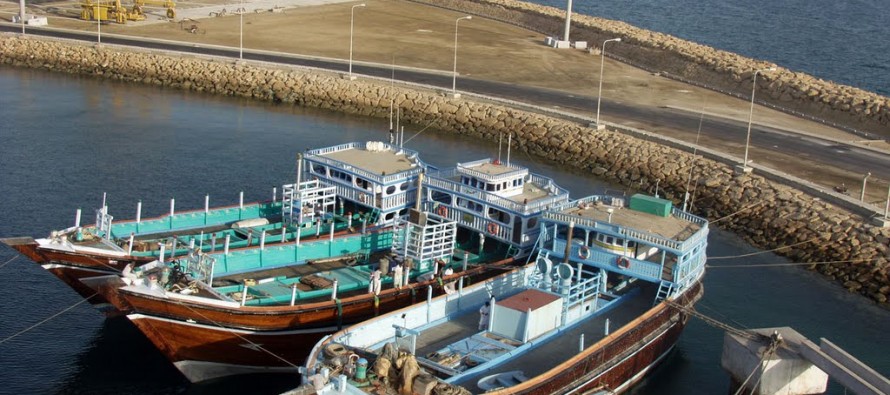 The Ministry of Commerce and Industry (MoI)  have announced that 150 Afghan businessmen are ready to invest in Chabahar port.
Musafer Quqandi, spokesperson to the MoI, said the investors are provided with the needed facilities for investment by both the Afghan and Iranian governments.
"The investors are receiving all the support needed to encourage them to invest. They are also exempted from paying taxes to help boost investment in the port," said Quqandi.
One of the major issues facing the investors was the lack of sufficient space for their goods and ships.
According to the Afghanistan Chamber of Commerce and Industries (ACCI), the issue is resolved now.
"Work on 1 out of 3 phases of the port has been completed and this has created more space for traders' ship in the port. Iran has also promised to provide lands, visas and other facilities to Afghan businessmen," said ACCI's advisor, Abdul Salam Kohi.
The port will allow landlocked Afghanistan to get access to the Iranian port as an alternate to the Pakistani port of Karachi. It will also provide Indian with another route into Afghanistan and central Asian countries. India does not have access to Afghanistan on a land route due to opposition from Pakistan.
---
---
Related Articles
Ministry of Information and Culture held a 3-day exhibition of hundreds of fine arts, decoration items and handicrafts on Monday
(Times of India)- Moska Najib does not fit in with any stereotype of an Afghan woman. The 29-year-old documentary filmmaker
Tajikistan has promised to provide technical training to 30 Afghan railway workers. This comes as the Afghan Finance Minister, Dr.