17bn AFN increase in development funds in Afghanistan's 2018 budget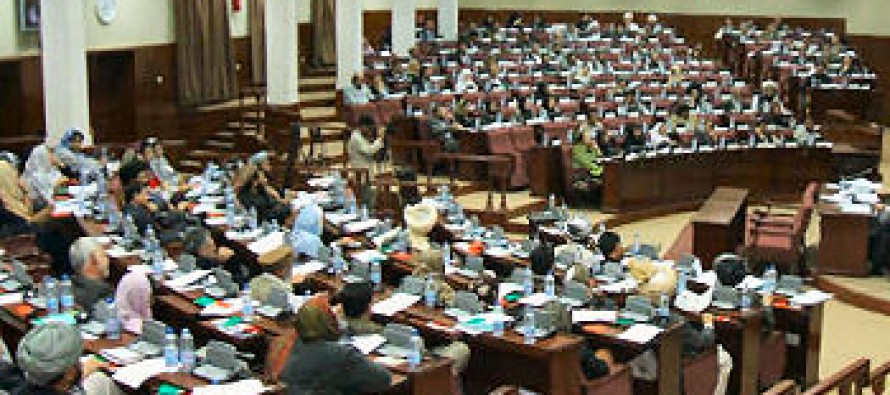 The lower of the Afghan parliament, Wolesi Jirga, approved the national budget for 2018 on Wednesday after rejecting it the first time on December 16 for lack of "balance"  among provinces.
The lower house had proposed 267.2 billion Afghanis in general funds and 93.7 billion Afghanis in uplift spending.
On Monday, the Ministry of Finance submitted a revised budget which received severe criticism again for failing to address the  lack of balance issue.
The budget was finally approved on Wednesday after a 17bn Afghani increase was added to the development budget in the revised version of the draft budget.
According to Amir Khan Yar, head of the Wolesi Jirga economic commission, eight percent of projects dropped in the earlier draft have been included and proposed administrative units, to which additional funds were allocated, reduced from 10 to six.
Furthermore, the precautionary budget of 56 billion Afghanis has been slashed to 54 billion Afghanis. He added the 161 billion AFN of the projected funds was expected from government revenue and the rest from foreign aid.
---
---
Related Articles
An exhibition on the selection of facsimile prints on Mughals:Arts, Culture and Empire from the British Library collections is being
A branch of Afghanistan's Central Bank, Da Afghanistan Bank (DAB), in northeastern Takhar province moves to a newly-constructed building equipped
Russia has supplied 10,000 tons of fuel to Afghanistan to help stable the oil prices in Afghanistan. The contract for