18 irrigation networks to be reconstructed in various provinces of Afghanistan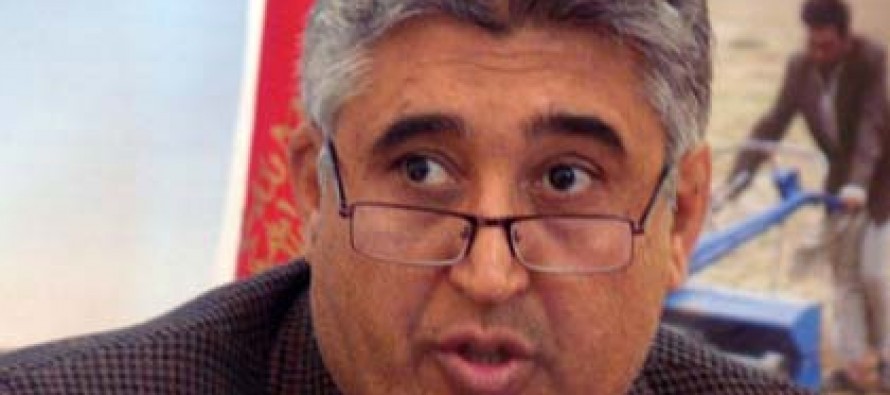 The reconstruction projects of 18 irrigation networks will be implemented in Kabul, Laghman, Nangarhar and Balkh provinces, announced Saturday the Ministry of Irrigation and Livestock.
Minister Asif Rahimi signed a contract worth more than 50mn AFN with the irrigation agencies.
He said the Ministry would undertake 28 more of such projects in other provinces as well.
"By the end of 1392, 130 canals would be launched. And, another 175 canals would be executed by the end of 1393. The purpose of these projects is to prevent water wastage and to modernize the irrigation system in the country," said Mr. Rahimi.
Meanwhile, a number of lawmakers regarded the implementation of such projects as a necessary for Afghanistan's agriculture sector and water management procedures.
"Sooner or later the world would fight over water resources. One thing that has no value in Afghanistan is water. We are glad that the Ministry of Agriculture and Livestock has taken the initiative to save our water. We are thankful and we fully support them," said lawmaker Shinkay Karokhail.
This action comes after President Karzai emphasized on the construction of dams and irrigation network at the Third National Conference on Water Resources Development and Management in Kabul on Tuesday.
Today, water issue has become a critical issue around the globe and plays a major role in the political dimensions of many nations. In fact, some experts foresee great wars of the future to be based on freshwater resources.
---
---
Related Articles
Afghanistan's national telecommunication company has failed in the competition against the major private telecommunication companies, reported Ministry of Communication and
Ariana Airline faces USD 10mn in fines from a court in the United Arab Emirates (UAE). Afghanistan Ministry of Transport
Three workshops on the role of gender in the mining sector were held in Kabul, Balkh and Herat. In total,