2 million Afghans would be at risk this winter season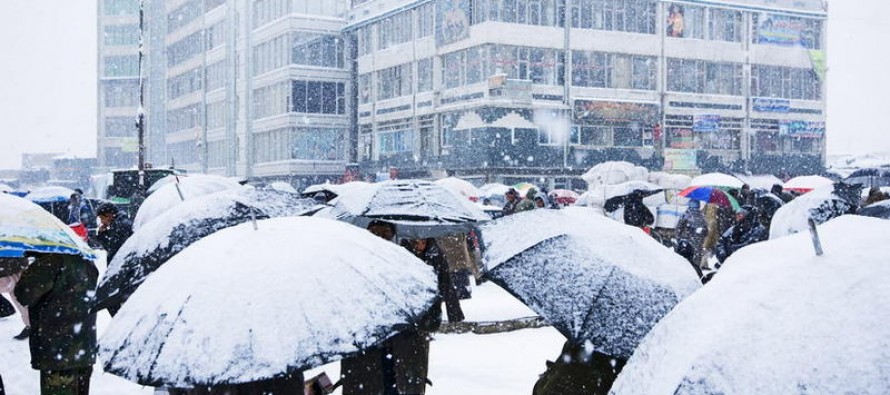 According to an investigation by the Emergency Response Committee (ERC), two million Afghans would be vulnerable to winter calamities this winter.
Addressing the Wolesi Jirga, the Committee said it had the capability of meeting challenges during the winter in terms of disaster management and relief delivery.
Some highways and roads would be blocked due to heavy snowfalls in the winter, which would make it difficult to access food and other commodities.
The Committee was called upon to draw up an effective plan to keep highway and roads open during the snowfall season.
Around 81 million AFN is allocated to ensure provision of food and medical supplies in case of need.
Rural Development and Rehabilitation Minister Wais Ahmad Barmak said his ministry was prepared to provide potable water and clear roads.
Agriculture and Livestock Minister Mohammad Asif Rahimi said around 60 metric tons of wheat and 8 tons of other edibles had been sent to different provinces.
Public Works Minister Najibullah Owzhan ensured uninterrupted power supply would be provided to the Salang Tunnel—a vital route connecting Kabul with northern and northwestern province.
Acting Power and Water Minister Shujauddin Ziyaee said measures had been taken to deal with floods during the winter.
Deputy Health Minister Najia Tariq said measures had been taken to ensure provision of health facilities to people in remote areas in the winter season.
Afghan Red Crescent Society Chief Fatima Gailani said volunteers would be sent to residents in vulnerable areas to assist at time of need.
Deputy Chief of the Afghanistan National Disaster Management Authority Mohammad Aslam Sais promised to provide cooperation in coping with natural calamities.
---
---
Related Articles
The reconstruction projects of 18 irrigation networks will be implemented in Kabul, Laghman, Nangarhar and Balkh provinces, announced Saturday the
The first phase of the Green Industrial Park in northern Parwan province is 70% completed and will be inaugurated soon
Prices of consumer products stabilize as Ramadan approached as a result of increase in imports. Price of a 50-kilogramme bag