2 tons of pomegranates exported from Kandahar to UAE by air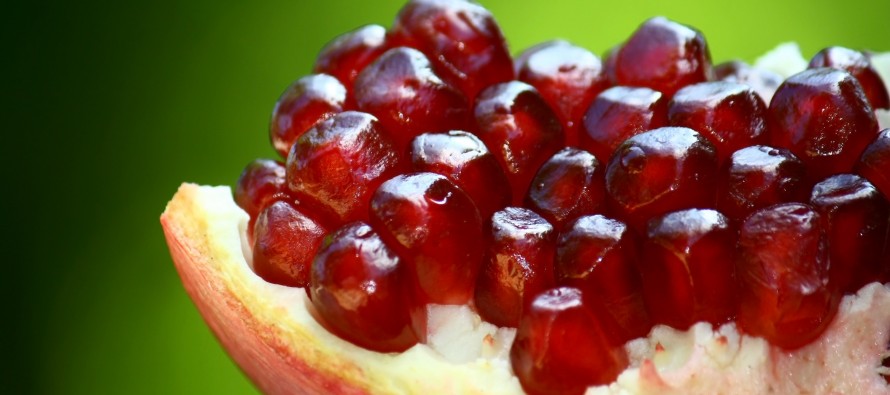 Afghan traders sent two tons of pomegranates to the UAE from Kandahar airport, a statement from the Presidential Economic Advisory Office said on Thursday.
The statement added that the number of cargo flights from Kandahar City to Dubai International Airport will increase to three in a week.
This comes after Afghanistan sent off its 33rd flight, carrying 20 tons of goods, to India last week.
India's External Affairs Minister Sushma Swaraj, Foreign Minister of Afghanistan Salahuddin Rabbani and Iranian Foreign Minister Javad Zarif flagged off the first shipment from Afghanistan to India through the Chabahar port on Oct 29, 2017.
This was the first shipment going to Afghanistan though the Chabahar port, bypassing Pakistan, after a trilateral agreement on Establishment of International Transport and Transit Corridor was signed between India, Afghanistan and Iran in May 2016.
This development operationalized the Chabahar port, which serves as an alternative trade route for India to connect to Afghanistan. Pakistan has repeatedly refused to allow India access to Afghanistan via its territory.
The Chabahar port will enhance trade and transit between Afghanistan, India and Iran and the wider region.
---
Related Articles
Two-day workshop on the protection of children's rights concluded in Mazar-e Sharif. It aimed at developing a strategy to strengthen
Afghanistan's 2016 draft budget has been approved by the upper house f the parliament, the Meshrano Jirga, and is currently
The World Bank signed two grant agreements worth USD 128mn with Afghan Ministry of Finance on Saturday. According to a