2015-2016, a new chapter in Afghanistan's fight against corruption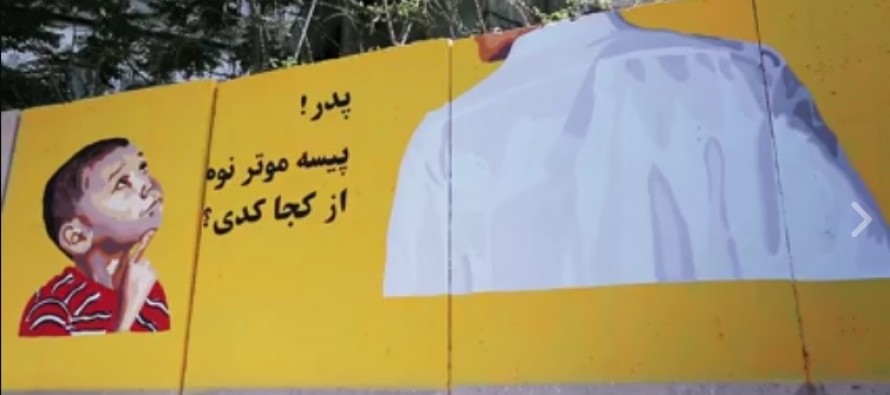 Afghanistan is the second most corrupt country in the country, according to the recent Corruption Perceptions Index for 2015.
The NUG is committed to fighting corruption that has plagued the nation and has hampered growth. The government has shown noticeable progress in its efforts against corruption in the past two years.
The National Unity Government (NUG) has replaced 600 lawyers and terminated 20% of prosecutors across the country.
President Mohammad Ashraf Ghani and CEO Abdullah Abdullah have registered their wealth. They required all the senior officials in the government to register their properties in an effort to combat administrative corruptions.
The National Procurement Authority, which is established by the President, has reviewed 900 contracts till date. As a result, USD 2.8mn has been saved and returned to the government's treasury.
The government has blacklisted 45 private companies for their involvement in corruption, and the documents of a number of other private companies are still being reviewed.
The President established the High Council on Governance, Rule of Law and the Specialized Anti-Corruption Justice Center to cope with administrative corruption.
In 2016, President Ghani established the Specialized Anti-Corruption Justice Center to follow up with the corruption cases of high government officials.
The NUG has reviewed three corruption cases of the Ministries of Education, Urban Development and Interior.
In the corruption case of the Ministry of Urban Development that concerned the contracts on residential houses in Khwaja Rawash, 27 of the offenders have been identified. Among the offenders are 10 senior officials from the Ministry including 2 deputies.
Seven people, including a high government official, are suspected in the embezzlement of 87,000 liters of diesel in the corruption case of the Ministry of Interior.
Regarding the corruption case of the Ministry of Education, six engineers have been imprisoned for their involvement in the construction contracts of two dormitories in Kabul city.
In 2015, the government imprisoned the main culprits of the Kabul Bank scandal and recovered USD 440mn.
What are your thoughts about corruption in Afghanistan and the government's approach in tackling it? Do you think the new government has been successful?
---
Related Articles
In the first six months of the current fiscal year, Afghanistan has exported more than 6,000 tons of potatoes and
President Mohammad Ashraf Ghani inaugurated the first ever solar power plant in southern Kandahar province, where residents and industrialists have
Afghanistan's largest telecommunication provider, Roshan, received 5 Stevie Awards at the 12th Annual International Business Awards in Toronto Canada. The