2015: the year that was for Afghanistan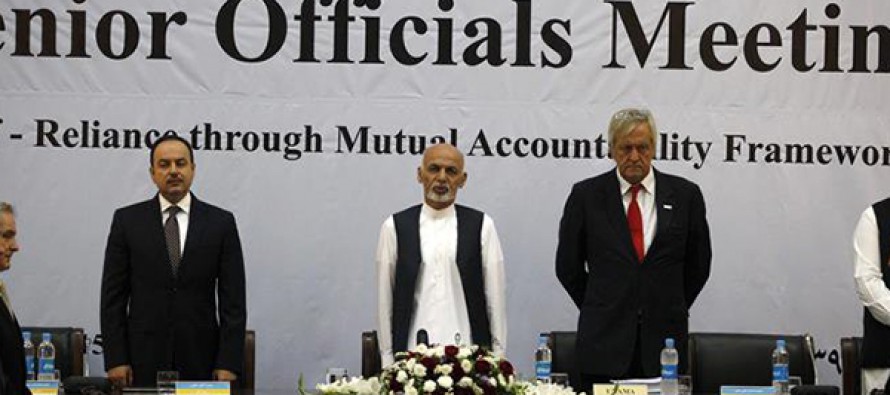 2015: the year that was for Afghanistan
The year 2015 was a year of success and disappointments for Afghanistan. While there are many moments to highlight, Wadsam as always chooses to focus on some of the positive aspects.
RECCA VI
Kabul hosted the sixth Regional Economic Corporation Conference on Afghanistan (RECCA) which was attended by dignitaries from 30 countries. The conference sought to reaffirm international support for a sovereign Afghanistan integrated in the regional and global economy.
SOM
Right after RECCA, the Senior Officials Meeting was convened in Kabul. The participants agreed that peace, security and stability are essential for socio-economic development and prosperity in Afghanistan and the region and will have a direct impact on major economic projects like China Pakistan Economic Corridor (CPEC).
TAPI gas pipeline
Work on the much-awaited Turkmenistan-Afghanistan-Pakistan-India gas pipeline kicked off in December of 2015. The long-awaited TAPI natural gas project is believed to have a positive impact on Afghanistan's economy and security.
The project is expected to generate USD 400mn in transit fee and create job opportunities to thousands of Afghans.
Of the nearly 1,800km pipeline, 750km would be passed through Herat, Farah, Helmand and Kandahar provinces of Afghanistan reaching Pakistan.
WTO
The World Trade Organization (WTO) formally adopted Afghanistan's terms of accession into the renowned multilateral trading organization at the WTO's 10th Ministerial Conference on December 17 in Nairobi, Kenya. Afghanistan will have until June 2016 to ratify the deal and formally become WTO's 164th Member, joining a global trading organization that accounts for about 95 percent of the world's commerce.
New Parliament Building
India's Prime Minister Narendra Modi inaugurated the Afghan parliament building that was constructed by India at a cost of USD 90 million.
New Defense Ministry
The new Ministry of Defense (MoD) compound, dubbed as Afghanistan's 'mini-Pentagon', was formally inaugurated by President Mohammad Ashraf Ghani and Chief Executive Officer Abdullah Abdullah.
---
---
Related Articles
Afghan government generated revenue of USD 37.35mn during the year 1391, marking an increase of 57% from last year's income.
Balkh officials have expressed their willingness to participate in the reconstruction process of Ghazni. Ghazni is preparing itself for the
Herat's Municipal Mohammad Salim Taraki said 40 kilometers of roads would be blacktopped by next year at a total cost