2,300 Families profit from new Irrigation Infrastructure in Baghlan Province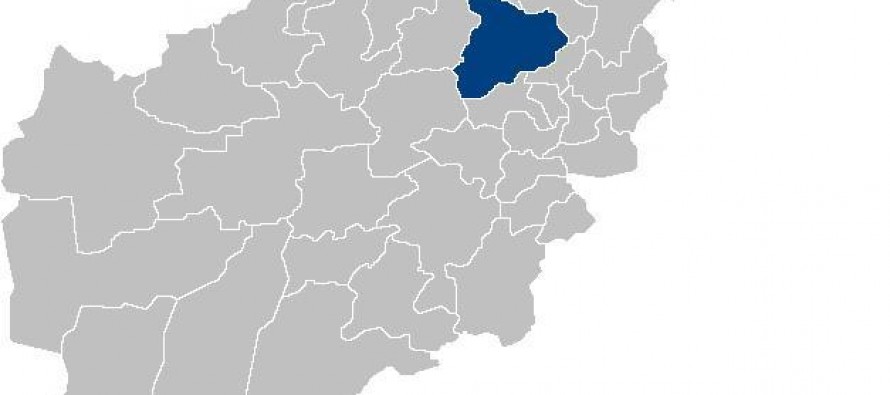 On 27th March 2013, new irrigation infrastructure was inaugurated and put into use in buy cialis mexico Baghlan province. An estimated 13,800 people, or 2,300 families, will profit from the improvements. A total of AFN 3,403,150.00 (USD 64,000) was invested in 22 small irrigation measures, consisting of 18 off-takes, one flash gate and one small intake with a retaining wall in Pul-e-Khumri district and two off-takes in india pharmacies levitra generic Baghlan-e Jadid districts.
The farmers' access to water has the potential to increase yields by some 20 percent for all crops. Before, the farmers settling along the Ajmir and Dolcha canal in Pul-e Khumri and Baghlan-e Jadid districts had very limited access to irrigation water due to a lack of proper intakes and off-takes, with which the water is diverted from major to smaller irrigation canals. The new system helps to irrigate 3,200 Jeribs (640 ha).
On behalf of the German Federal Ministry for Economic Cooperation and Development (BMZ) the Deutsche Gesellschaft für Internationale Zusammenarbeit (GIZ) GmbH supported the project through the Baghlan Agriculture Project (BAP). The irrigation project was implemented in close coordination with the Afghan Department of Agriculture, Irrigation and Livestock (DAIL).
Moreover, water user groups and water user associations were formed and trained, to reduce up-stream and downstream water conflicts among farmers. Baghlan is one of the provinces in north-eastern of Afghanistan, where agriculture is the most important source of income for its population.
BAP also supported a pilot project Pul-e-Khumri District: A fish pond for Akhwat Cooperative in Gawsawaran Village. Some AFN 800,000 (USD 15,000) was invested with an additional 40 percent of costs covered by members of the cooperative. With a capacity of 160 cubic meters of water, the pond can hold up to 5,000 cold water fish. 200 villagers will benefit from increased production and higher income. Food security will also be boosted.
---
---
Related Articles
The World Bank Group is strongly committed to helping the people of Afghanistan by promoting growth and reducing poverty during
President Hamid Karzai attended the 5th Euro-Asia Economic Forum, which is held in China's Shaanxi Province under the theme of
The Afghanistan Chamber of Commerce and Industry (ACCI) have said trade deals between Afghanistan and Pakistan are reduced by 50%