26% increase in Afghanistan's carpet exports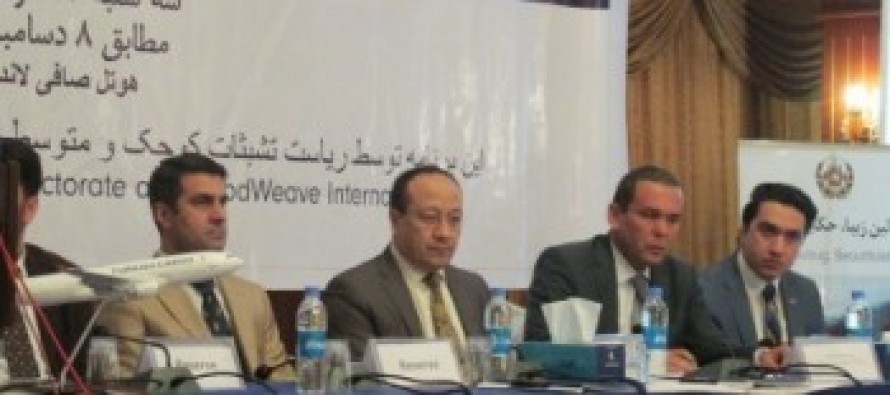 Minister of Commerce and Industries (MoCI) officials said carpet exports in Afghanistan had increased by 26% this year.
According to the Ministry, the carpet sector is the second biggest sector of Afghanistan's economy after agriculture and more than 2.5mn people are engaged in the carpet business directly and indirectly.
"This year Afghanistan's carpet exports to Europe and America have been outstanding, and we are doing our best to remove the obstacles to carpet trade growth," said Commerce and Industries Minister Humayon Rasa.
This comes as the carpet industry has been on the decline in the past decade. According to official figures, 14 years ago over 4.5mn people were engaged in carpet business.
It is worthwhile to mention that the carpet weavers and exporters union have signed an agreement with Turkish Airlines based on which the airline company will transport Afghanistan's carpets at the lowest rate to 160 destinations around the world.
---
---
Related Articles
India renewed its commitment to the execution of the Turkmenistan-Afghanistan-Pakistan-India (TAPI) gas pipeline project by 2017. President Pranab Mukherjee said
The Afghan Invest Company, a $250 million investment from 13 Afghan businessmen, is inaugurated in Kabul in the presence of
Engineers from the China Railway Company arrived in Afghanistan to start researching the technical aspects of the railway which will