27 infra projects completed in Khost Province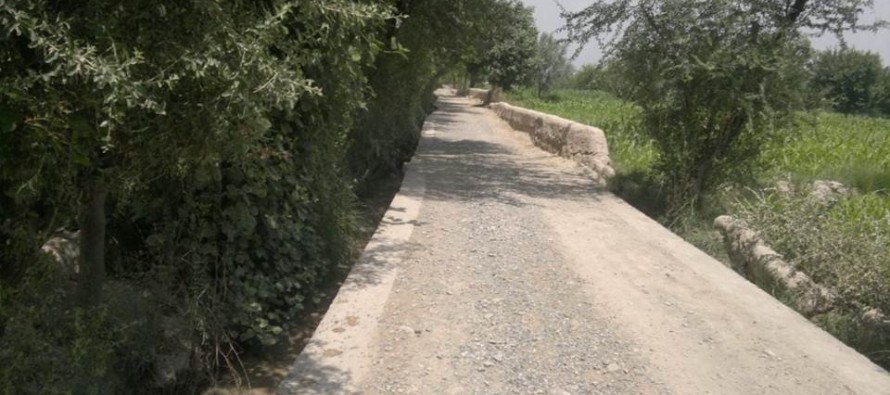 As many as 27 infrastructure projects have been completed in Ismailkhail, Zazi Maidan, Tanai and Mandozzi districts of Khost province.
Costing 30,962,000 AFN, the projects were funded by the National Solidarity Program of the Ministry of Rural Rehabilitation and Development (MRRD/NSP).
According to NSP Provincial Manager in Khost province, these development projects include the construction of protection walls 2251 meters in length, a 1,015-meter irrigation canal, a water reservoir, a 150-meter sidewalk, two community centers, a micro-hydro power station, eight culverts   and excavation of 15 wells.
Approximately, 4,491 families in various communities have benefited from these projects.
Since its inception in Khost province, the NSP has been able to execute 2,206 development projects in different sectors including transport, water and sanitation, irrigation, power, livelihoods, education, etc while work on 237 more projects is currently in progress.
---
---
Related Articles
PANJWAI DISTRICT, Afghanistan – More than 50 local villagers and district elders attended a school opening ceremony in Belambai village,
The Ministry of Agriculture, Irrigation and Livestock (MAIL) announced fig production has increased in Kandahar, Herat and Faryab provinces this
Afghanistan's Ministry of Finance and the Deutsche Gesellschaft für Internationale Zusammenarbeit (GIZ) GmbH on behalf of the German Federal Foreign