2nd phase of Hairatan-Mazar Railway to begin soon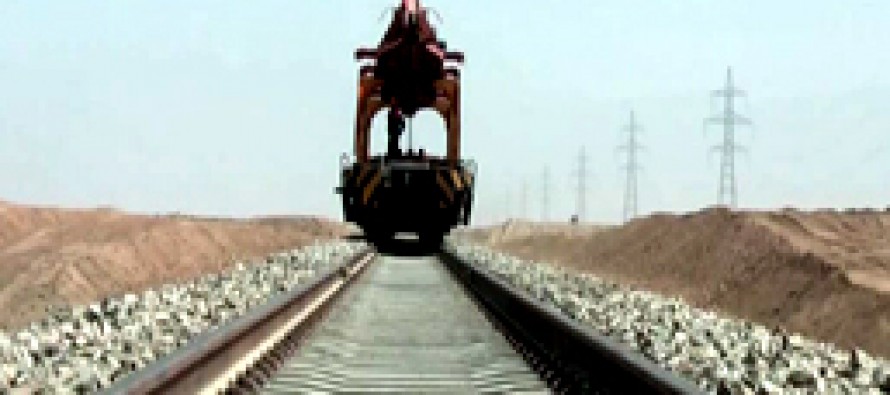 The second phase of Hairatan-Mazar railways extending from the Naheb Abad area of Mazar-e-Sharif and running for 230km into the Aqina and Ankhoy areas of neighboring province of Faryab in the west will begin soon, said the Ministry of Public Works officials.
Plans for extending the railway to the Ewaj area of Tajikistan are yet underway.
This railroad will spark an economic revolution not only in Afghanistan but across the region. The project aims to unlock the agricultural, textile and mineral wealth of Afghanistan and provide access export markets in Asia and Europe.
 It gains Afghanistan credibility among its neighbors and makes Afghanistan a stable transit hub in the regional trade between Pakistan and the Central Asian countries and China. The new railway line will connect Mazar-e-Sharif to Hairatan, on the northern border with Uzbekistan, removing bottlenecks, boosting regional trade, and facilitating the flow of humanitarian assistance.
The first phase of the Hairatan-Mazar stretcgubg 75km opened last year by Uzbekistan's state-owned rail company with a grant of $165 million dollars from the Asian Development Bank (ADB). The second phase is also funded by the ADB with USD 350mn.
---
---
Related Articles
Afghanistan is one of the priority countries for WFP as more than 7.5 million people are food insecure. Every year
The Afghani currency continues to depreciate against the US dollar causing prices of essential items to soar in Kabul markets.
The Afghanistan Research and Evaluation Unit (AREU) has recently published its recent synthesis paper, "When the Water Runs Out: The