3% of Afghans enjoy banking services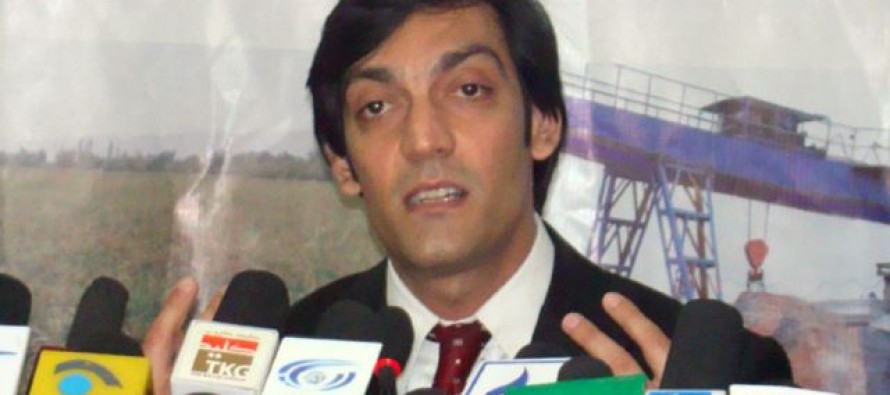 A roundtable was held in Kabul on Wednesday to discuss increasing access to credit and reforming the banking system.
Hameedullah Noor Ebad, President of the National Center for Policy Research at Kabul University, shed light on the importance of the private sector for the economic development of Afghanistan and said that the purpose of this roundtable is to tackle the problems faced by the private sector in finding investments.
Mr. Ebad added that 5% of graduates from the Kabul University are employed by the government every year, while the remaining 95% are attracted by the private sector.
Reflecting on the development of private banks in Afghanistan since the past decade, Mr. Ebad said that when a bank collapses, banking system is disrupted. And, during the crisis of the Kabul Bank, the Central Bank was there to support it and to prevent the downfall of the banking system.
Qurban Haqjo, Chariman of the Afghanistan Chamber of Commerce and Industries, linked economic development with the existence of a proper banking system and said that a bank should function in a way that would allow bringing the money that is taken out of the country's economy back into the economy.
Mr. Haqjo added banks are able to easily provide loans, people's creativity for entrepreneurship are stimulated, which is a key factor for economic development.
According to Mr. Haqjo, land, human resources, management and most importantly capital are the main needs of investors. The banks should be able to provide low interest loans to individuals.
He regarded the lack of the culture of the banking in Afghanistan as the main problem of the system and said that the emerging of banking culture will take a long time.
According to Mr. Haqjo, many bankers muddle up banking system with money exchange system (Sarafi), and without knowing how to spend and get guaranteed loans, they give away millions of dollars as loans.
Mr. Haqjo stated that Afghanistan's banking system was in progress when suddenly the intervention of a number of foreign entities resulted in the problems of the banking system.
A few years back, the Kabul Bank scandal dented the reputation of the banking system in general in Afghanistan and resulted in the loss of confidence of people in the banks.
Mr. Haqjo emphasized that officials must not intermingle political issues with banking system.
Head of the Central Bank, Noorullah Delawari, said that currently 3% of the population has access to loans. The Central Bank is making efforts to increase this percentage.
Speaking on the Kabul Bank crisis, Mr. Delawari also said that the main cause of the crisis was the intervention from the shareholders.
Abdul Jabar Safi, President of the Afghan Industry Association, called on the banks to lower down the interest on the loans for the investors. The current interest on the loans for investors is 12-20%.
---
---
Related Articles
The first group of young female entrepreneurs graduate from Startup Valley, Afghanistan's first private business incubator. Operated by AGHAEZ Professional
The Group of 20 major economies has committed to tackling the humanitarian crisis in Afghanistan. United States President Joe Biden,
Afghan Agriculture, Irrigation and Livestock Ministry has undertaken construction of eight large cold storage facilities across six provinces in an