3000 fruit gardens to be set up in north-eastern Afghanistan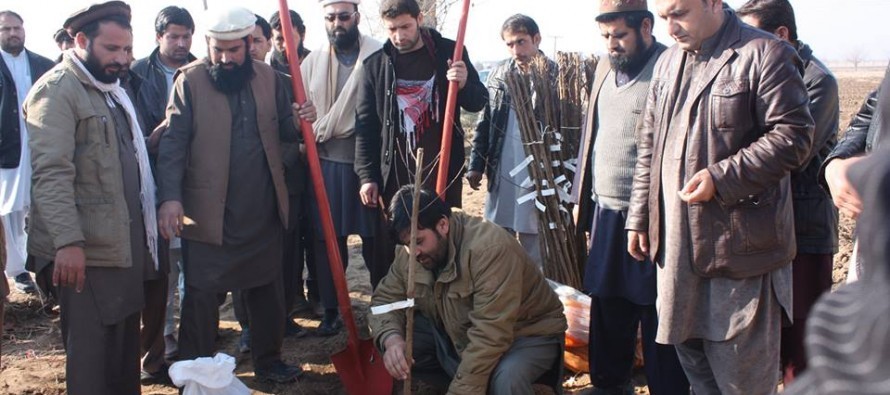 The National Horticulture and Livestock Project is going to launch 3000 gardens planted with grape, almond, apricot, cherry, apple, pear and walnut trees in north-eastern zone of Afghanistan.
"1000 gardens will be set up in Baghlan province, 1000 in Takhar, 500 in Kunduz and 500 in Badakhshan province. We have completed our survey of the farmers and villages and will soon begin planting the trees," said NHLP official Eng. Mohammad Ghulam Mullahkhail.
Mullahkhail requested farmers who are interested in setting up standard fruit gardens to lodge their applications in a month and contact the NHLP offices in the provinces or customer services in the districts.
The NHLP also distributed some fertilizers and alfalfa and watermelon seeds to gardeners and collected 25% of the expenditure cost from the farmers.
Funded by the World Bank, NHLP contributes to the overarching goal of increased productivity and overall production of horticultural products and improved animal production and health.
---
---
Related Articles
Kabul hosted the fourth Afghanistan-Pakistan Economic Committee meeting to confer on bilateral trade cooperation between the two nations. Afghanistan and
As part of its promise at the Tokyo Conference, the German government has delivered a total USD 126mn to Afghanistan.
A number of Kabul dwellers complained about lack of recreational parks for families. As the spring season is drawing near,