3,200 kg of saffron corms distributed to Afghan farmers in Daikundi province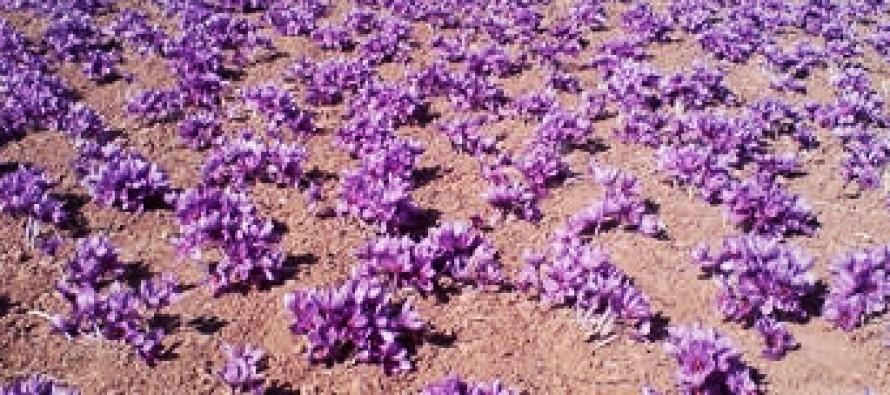 In a bid to boost saffron production in the country, Afghan Agriculture Ministry distributed 3,200 kg of Saffron corms to farmers in Nili district of Daikundi province.
According to the Ministry's officials, four saffron pilot programs have been undertaken in the province during this year.
The Ministry launched 8 pilot programs in 1390 (2011) to test the growth of the crop in the province . Given the weather suitability of the province, the Ministry undertook another 4 pilot programs in the province.
The spice is certainly a lucrative business to the farmers and given its ability to be grown in a dry environment,  it may be a viable alternative for the poppy cultivation in the country.
The plant is drought resistant and only needs irrigation twice or three times a year, compared to poppy plants irrigated six times a year. Another advantage is that growing saffron is legal in Islam, unlike poppy that is prohibited.
It is normally cultivated in summer and collected in the last month of fall. It is used in making medicines, adding flavor to food, appetizers, and hot drinks and making perfume. It grows best in areas with light winter weather and dry, hot summers.
Saffron is yet to emerge as a major alternative to poppy cultivation in Afghanistan due to the presence of international drug lords, who control the lucrative drug commerce.
---
---
Related Articles
A Memorandum of Understanding on the launch of the Global Positioning System (GPS) between Communications and Information Technology Minister Amirzai
China became the biggest business partner of Russia with 24.5 percent increase in business transactions. Trade turnover between the two
WISE Afghanistan, a non-profit organization, has launched the first maternal health mobile app in the country called Salamat aimed at