364 development projects completed in Logar Province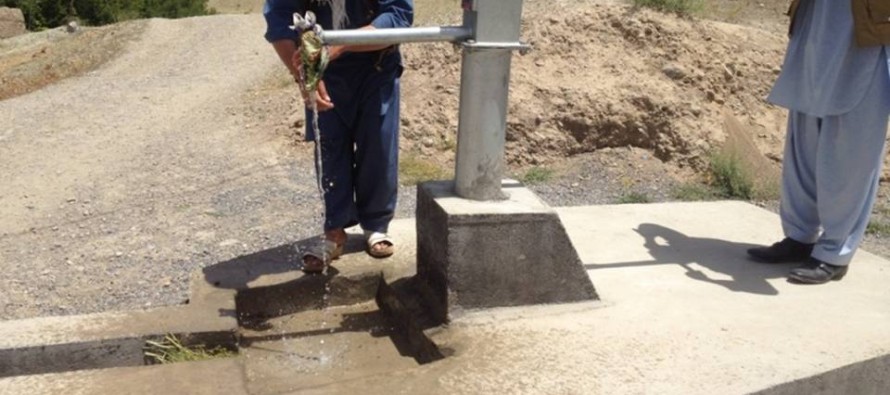 The National Solidarity Program (NSP) of the Ministry of Rural Rehabilitation and Development Program (MRRD) have completed 364 development projects in various districts of Logar province.
Costing AFN 461,427,000, the projects are implemented in the districts of Baraki Barak, Charkh, Kharwar, Khoshi, Muhammad Agha, Azra and in a number of localities related to Pul-e-Alam the center of Logar province.
According to NSP provincial manager in Logar province, these development projects encompass the construction of 15,764 meters of protection walls, 21,390 meters of irrigation canals, 22,064 meters of retaining walls, irrigation reservoirs for 3,000 acres of land, an aqueduct 90 meters in length, 1,181 meters of gabion walls, water-intakes for 2,935 acres of land, a 40-meter super passage, 43,617 meters of pathways, 156 culverts, 69 community centers, one school building, 6 training centers, a couple of health clinics, micro-hydro power stations capable of generating 36 KW energy, 73,697 meters of water supply networks, gravelling of 14,525 meters of rural roads, cleaning of underground canals (kariz) capable of irrigating 7,330 acres of land and excavation of 650 wells equipped with hand pumps.
Approximately, 46,143 families in various communities have been able to benefit from these projects.
Since its inception in Logar province, the NSP has been able to cover 795 communities and execute 1,835 infrastructure projects in different sectors including transport, water and sanitation, irrigation, power, livelihoods, education, etc while the work on 69 other projects is currently in progress in various communities of this province.
---
---
Related Articles
Pajhwok Afghan News-Following the prediction of a depleted ground water level in Kabul due to the climate change in 2017,
In a highly anticipated face-off between the national football teams of Afghanistan and Pakistan in Kabul on Tuesday, the Afghan
As the winter season has approached, gas prices have jumped up by 30%. A number of Kabul residents blame the