37 development projects completed in Kapisa province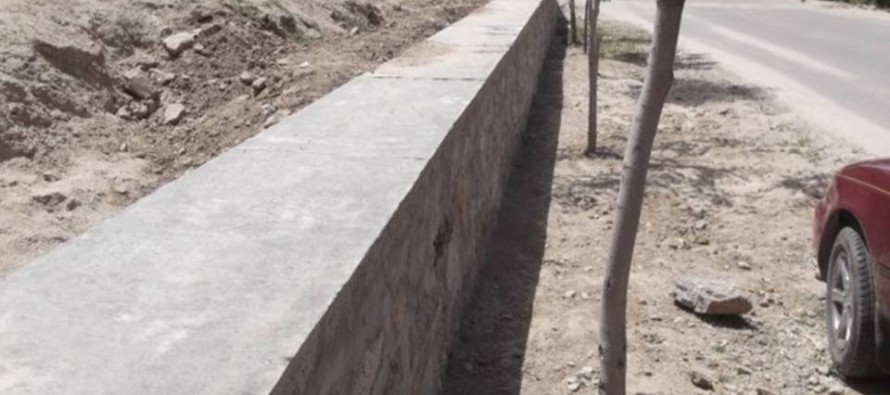 The National Solidarity Program (NSP), working within the framework of the Afghan Ministry of Rural Rehabilitation and Development (MRRD), has completed 37 development projects in various districts of Kapisa province with 10% contribution from the local communities.
Costing 43,000,000 AFN, the projects are implemented in the districts of Hasa-e-Awal, Kohistan, Nijrab, Tagab and in a number of areas related to Mahmood Raqi, the center of Kapisa province.
According to NSP Provincial Manager in Kapisa province, these projects encompass the construction of a 3,181m-long retaining wall, dikes, a 286- meter protection wall, 91 culverts, three social centers, pavement of 4,250 meters of sidewalks, gravelling a 300-meter rural road and excavation of 25 wells equipped with hand pumps.
Approximately, 2,309 families in different communities have benefited from these projects.
Since its inception in Kapisa province, the NSP has been able to execute 2,346 infrastructure projects in different sectors such as transport, water and sanitation, irrigation, power, livelihoods, education, etc while the work on another 179 projects is currently in progress in various communities.
---
---
Related Articles
A 3-day exhibition showcasing industrial products from Afghanistan and Pakistan is being held in Intercontinental Hotel of Kabul City from
Kabul residents have expressed concerns over sub-standard medicines that are imported into the country. Citing lack of supervision and weak
Farmers have grown more wheat than last year in Helmand province, which is the hub for poppy cultivation in Afghanistan.