3rd Asia-Pacific Ministerial Conference ESCAP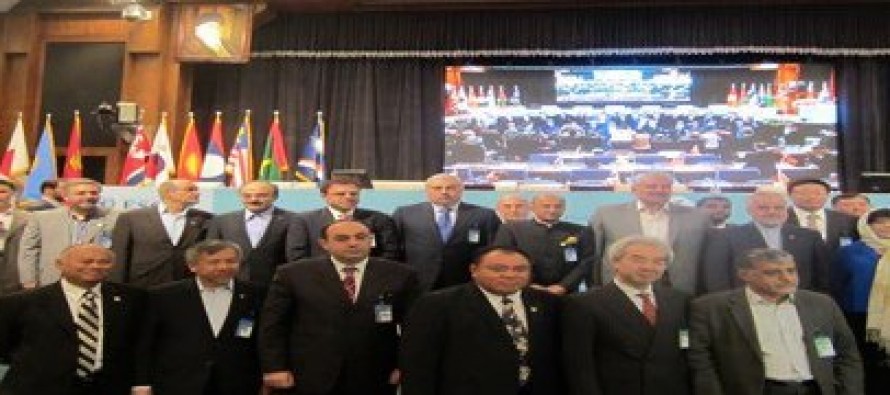 A Ministry of Finance and delegation lead by, H.E. Dr. Omar Zakhilwal, the Minister of Finance of Islamic Republic of Afghanistan attended 3rd Asia-Pacific Ministerial Conference UNESCAP on Public-Private Partnership for Infrastructure Development held in Tehran, Iran during November 11 – 14, 2012.
On the sidelines of the conference, the Minister of Finance met with international partners, and with authorities of the Islamic Republic of Iran including President MahmoodAhmedinezhad, First Vice-President Muhammad-Reza Rahimi, Vice President for Strategic Planning Mehdi Muradi and Minister of Economic Affairs and Finance, SeyyedShamseddin Hosseini. In his bilateral meetings with Iranian authorities, Dr. Zakhilwal discussed a broad range of issues including further facilitation of trade and cooperation between the countries on customs, Iran's reengagement on the train and road projects in west of the country, attracting Iranian investments in Afghanistan, access to Chabahar port and working together on economic initiatives that would create jobs.
The United Nations Economic and Social Commission for Asia and the Pacific (ESCAP) is the regional development arm of the United Nations for the Asia-Pacific region. Made up of 62 member States, with a geographical scope that stretches from Turkey in the west to the Pacific island nation of Kiribati in the east, and from the Russian Federation in the north to New Zealand in the south, the region is home to 4.1 billion people, or two thirds of the world's population. This makes ESCAP the most comprehensive of the United Nations five regional commissions, and the largest United Nations body serving the Asia-Pacific region with over 600 staff.
Established in 1947 with its headquarters in Bangkok, Thailand, ESCAP works to overcome some of the region's greatest challenges by providing results oriented projects, technical assistance and capacity building to member States.
---
---
Related Articles
A new two-story building with 10 rooms would be constructed for the Da Afghanistan Bank (DAB), Afghanistan's central bank, in
Led by the state-owned Steel Authority of India Ltd, the Afghan Iron and Steel Consortium (AIFSCO) has decided to scale
The US Treasury Department has announced that the US Government has authorized aid agencies, international organizations and banks to participate