4th Central Asian Trade Forum to be held in Almaty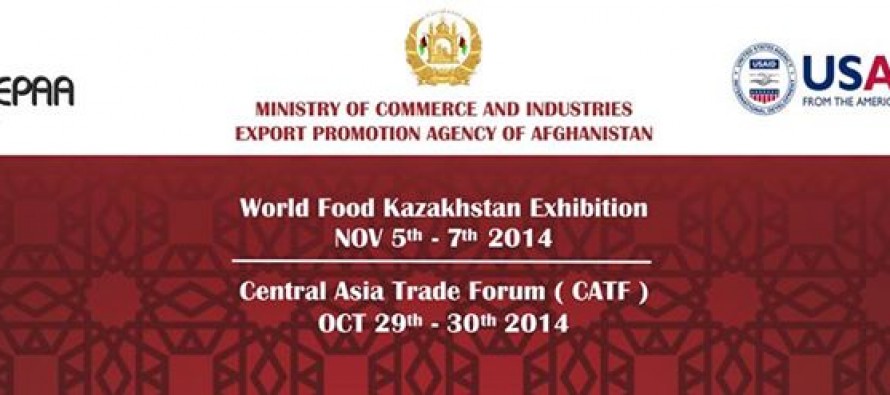 The 4th Central Asian Trade Forum (CATF) is due to be held on October 29-30, 2014 in Rixos Hotel in Almaty, Kazakhstan.
Sponsored by large-scale export oriented enterprises of Central Asia, Trade Networks, Transportation Providers, Financial Institutions and Initiator by the USAID Regional Economic Cooperation Project (REC), CATF is an annual event participated by representatives of state bodies, international organizations, associations and businesses from Kazakhstan, Uzbekistan, Kyrgyzstan, Tajikistan, Turkmenistan, Afghanistan and Pakistan.
This year delegation from Latvia will also come to CATF. The total number of visitors is about 400 people.
The event is aimed at facilitating export partnership and cross-border trade development as well as overall recognition of the Central Asian region in the world.
The last CATF resulting in signing of 5 memorandums between:
The Almaty Chamber of Commerce and Industry and the Afghanistan Investment Support Agency
The Almaty Chamber of Commerce and Industry and the Chamber of Commerce and Industry of Balkh Province
The Chamber of Commerce and Industry of Sugd Oblast (Tajikistan) and the Kabul Chamber of Commerce and Industry
The Chamber of Commerce and Industry of Sugd Oblast and The Chamber of Commerce and Industry of Rawalpandi State (Pakistan)
The Chamber of Commerce and Industry of Balkh Province and Women's Development Agency (Tajikistan)
---
---
Related Articles
The World Trade Organization (WTO) formally adopted Afghanistan's terms of accession into the renowned multilateral trading organization at the WTO's
Afghan Ministry of Commerce and Industries called on the national security agencies to prevent the illegal transfer of gas to
Asphalting of the 237km ring road, a USD 400mn project funded by the World Bank, was inaugurated on Monday by