50 Afghan Children arrive in Kabul after receiving treatment in Germany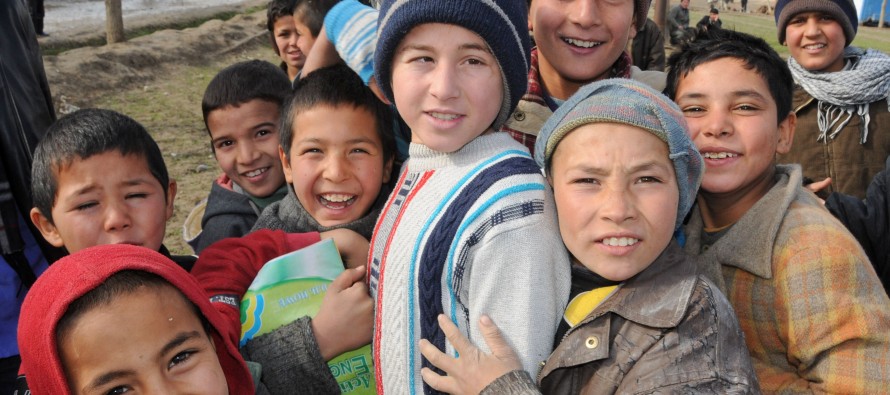 On Sunday, a group of 50 Afghan children arrived in Kabul from Germany after receiving treatment for the various diagnoses they had received a 6 months to a year ago by the Peace Village International.
The initiative is funded and carried through by the Afghan Red Crescent Society (ARCS) with the support of Peace Village International. The ages of these children range from one to 15 years.
According to Mohammad Nasir Zaki, an ARCS official, the treatment of each child costs up to 6000 Euros, and more than 4000 Afghan children have so far been sent to Germany for treatment  under a 1989 agreement signed with the Peace Village.
Accommodations for these children were made at Friedensdorf– the peace village, located on a small hillside in Oberhausen in Northwestern Germany, that is equipped with dormitories, a dining hall, playground and a soccer field designed to give the children from war-torn countries like Afghanistan the appropriate environment to heal.
According to Pajhwok Afghan News (PAN), after spending up to a year in Germany, some of the returning children happened to have forgotten their native language and could only speak German. One of the returning children, eight year-old Firdosia, a resident of Kabul's Astalif district mumbled in German as she walked back and forth with a slight limp waiting for her family to pick her up. She had one of her legs broken prior to her treatment in Germany.
Another returning child, Anar Kali, an 11-year-old, who recovered from burn injuries in Friedensdorf, said she was happy to return home. She and her friends would play football and were taught hand signs early upon their arrival, but picked up the German language quickly.
Agha Jan, a 15-year-old boy, who got his leg broken after a fall, spent one year in Friedensdorf. He hoped he would be able to continue his education and return to Germany for higher studies so that he could work to help the war victims in Afghanistan.
Abdul Latif, a 35 year old  Kabul city resident, who was holding his daughter's hand, said he was extremely thankful for his child's new-found good health. She had sustained burn injuries six months ago and was selected for treatment.
---
---
Related Articles
President Ashraf Ghani envisions Afghanistan to be the transit corridor for connecting South Asia, East Asia and West Asia. Addressing
The Asian Development Bank (ADB) in its Asian Development Outlook (ADO) 2018 report has projected Afghanistan's economic growth at 2.5%
Mega economic projects are being implemented in Kandahar City, the capital of southern Kandahar province, which will help turn the