50 female university graduates complete internship programs in Kunduz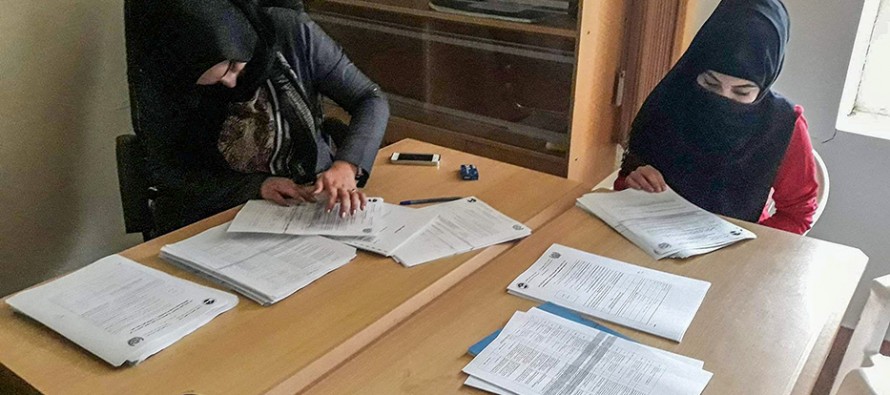 The Afghan-German Cooperation program for the promotion of good governance in Afghanistan (RCD) has recently supported a variety of projects in the provinces Balkh and Kunduz that benefit many residents. One of the projects includes supporting participation of  50 female university graduates in internship programs in Kunduz to gain work experience, in an effort to improve female participation in public institutions. The second project is the construction of  seven semi-deep wells that provide potable water to 350 families in Balkh. The German government financed both activities at a total cost of about AFN 3 million (3,000,000).
The Independent Administrative Reform and Civil Service Commission (IARCSC) implemented the internship program for female university graduates, supported by RCD. The internship lasted six months. During the first three months the 50 female participants received theoretical training, covering topics such as civil service law and principles of office management. The internship's second half focused on practical work at various civil service offices in Kunduz. This provided the interns with valuable work experience and allowed them to apply their newly acquired knowledge.
Four interns have already secured a job for themselves, two at government schools and two at private companies.
"By attending the theoretical training and working for the Department of Finance I acquired the competences and skills to work for the government and other organisations. I am very thankful for this opportunity," said Nasifa, one of the participants. Another intern, Nazifa, added, "I am thankful that the Afghan-German Cooperation organized this program. Hopefully, such projects will continue to support women and girls in Kunduz."
RCD has been organizing internship programs in six Afghan provinces– Badakhshan, Balkh, Kunduz, Samangan, and Takhar– since August 2014. In total, 480 female graduates have benefitted from these activities so far.
The District Development Assembly (DDA) managed the seven newly built wells' construction in Balkh under the supervision of the Department of Rural & Rehabilitation Development (DRRD) and RCD.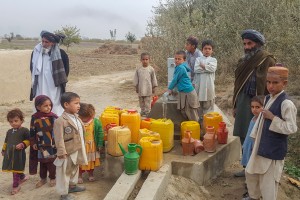 Before the local population had to travel long distances to access safe drinking water.
"Having access to drinking water close to my house is making our life easier and healthier. During past summers, we had to drink contaminated water from streams nearby , and it made us sick. We will not face this problem anymore. I thank everyone involved in this project," said Noor Mohammad, one of the residents of Balkh.
In addition, RCD has financed the revision of the Provincial Strategic Plan for the province Balkh at a total cost of about AFN 1.2 million. Staff from provincial departments, civil society organizations, private sector and the Provincial Council jointly revised the plan. Balkh's Deputy Governor, Mohammad Bashir Tawhidi, admired the good teamwork and said, "The updated Provincial Strategic Plan paves the way for better coordination and need-oriented development measures for our province."
The revised plan will further facilitate the province's economic and social development and contribute to realizing the Sustainable Development Goals Afghanistan is aiming for. It will be published in the coming weeks.
On behalf of the German Federal Ministry of Economic Cooperation and Development (BMZ), the Deutsche Gesellschaft für Internationale Zusammenarbeit implements the Regional Capacity Development (RCD) program since 2010. RCD aims at enabling Afghan provincial and district administrations to carry out administrative tasks independently and to provide public services adequately. RCD has till date organized more than 730 professional or job-specific training courses for almost 39,000 public servants, government employees and provincial council members. To increase the population's trust in local administration bodies, the project has also organized 345 public awareness events on local government activities that benefitted an approximate 50,000 citizens.
---
---
Related Articles
Afghanistan's Central Statistics Organization (CSO) criticized the Karzai administration for lacking a clear economic policy over the past 13 years.
As many as eleven Afghan traders participated in the Aahar International Food and Hospitaly Show on March 10-14 at the
According to  recent report by the World Bank, only 19% of the total students enrolled in higher education institutions were