50% of Afghans do not have access to sufficient healthcare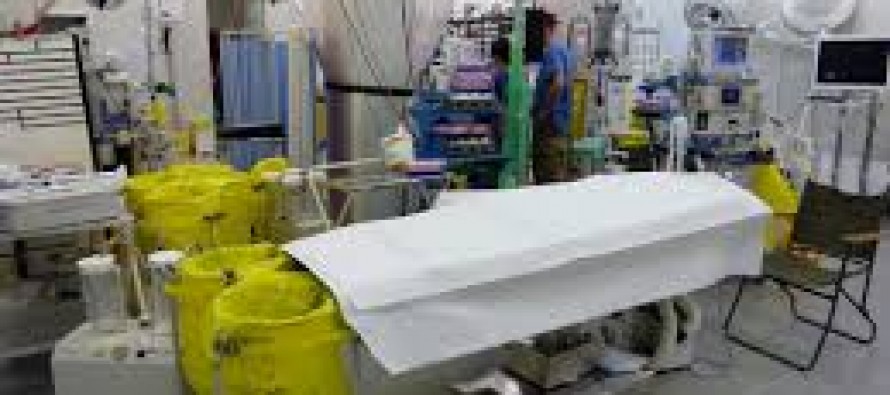 According to the Ministry of Public Health, Afghans spend as much as 300 million dollars on healthcare abroad on an annual basis.
In an exclusive interview to Azadi radio, Ferozuddin Feroz, the Public Health Minister said that despite the relative progress that has happened in the public health sector, as much as 50% of the Afghan public still do not have access to sufficient healthcare. The situation is especially dire in remote areas of the country, adding that they have specific plans to help those in these areas. He was also quick to point out that "there are difficult days ahead of us".
While the biggest accomplishment of the Public Health Ministry in the last 13 years has been the decline in infant and maternal mortality rates, many believe that accomplishment alone isn't enough and that parallel focus must be put on other areas of the public health sector. One of the biggest health related problems is the lack of high quality medicine, a problem that is believed to be largely neglected by the Public Health Ministry. This reason and the lack of enough qualified doctors are believed to be the main factors as to why so many people travel to countries like Pakistan, India, Turkey and Iran for health related issues every year.
The lack of any concrete progress in this area is largely credited to a lack of sufficient leadership and the overwhelming presence of corruption in the last 13 years. Improving the situation of the public health sector is counted to be among the biggest challenges the new administration faces.
---
---
Related Articles
Afghanistan's next election is scheduled for April 5, 2014, and preparations for elections are in high gear. The Independent Election
The Paksitan Afghanistan Joint Chamber of Commerce and Industry (PAJCCI) was formed to promote business and commerce relations between Pakistan
Almond production has increased four times over the last year in northern Samangan province while prices have declined. The total