5th Afghan-Turk International Expo to be held in Kabul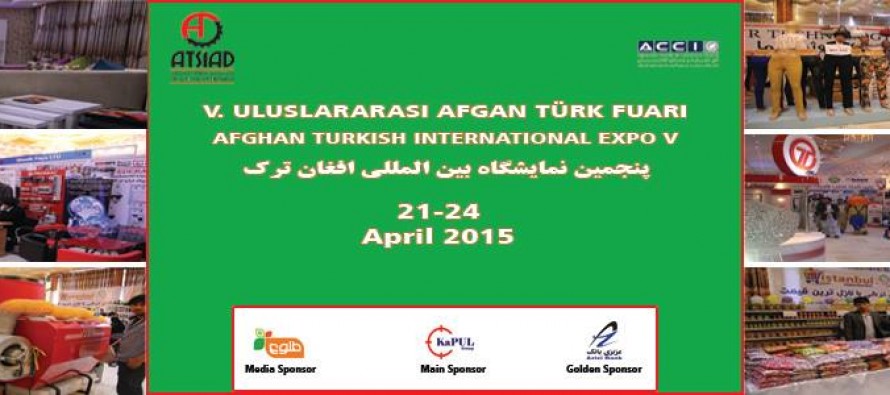 Kabul is hosting Afghan-Turk International Expo on 21-24 April, 2015 for the fifth time.
The event is organized by the Afghanistan Chamber of Commerce and Industries (ACCI) and Afghan-Turkish Industrialists & Traders Association (ATSIAD) in Mumtaz Mahal Hall, Kabul.
The exhibition is held every year to showcase Afghan and Turkish products. The objectives of the exhibition is to boost trade ties between the two nations, find markets for both Afghan and Turkish products and raise awareness among the traders about the investment situations and opportunities in both countries.
Afghanistan and Turkey have always had a warm relationship, owed to the ethnic, historical, cultural and economic links between the two nations.
The affinity between the nations has resulted in a high trade balance that reached to USD 297mn during 2012.
According to the Ministry of Foreign Affairs of Turkey, Turkey's principal export products to Afghanistan are prefabricated buildings, electrical conductors, diesel engine vehicles, iron-steel building material, medicine, non-woven textiles.
Turkey's main imports are sesame seeds, unshelled walnut, raisin, vegetable dyes.
For more information about Afghan-Turk trade, please click here.
---
---
Related Articles
The United Nations (UN) would assist Afghanistan with fighting the adverse effects of climate change. United Nations Environment Department announced
The United Nations says it has provided nearly $ 2 billion in humanitarian and banking assistance to Afghanistan over the
The Third Generation (3G) license worth USD 25 million (1.2 billion afs) was awarded to MTN telecommunication company by the