5th telecom company launches 3G internet services in Kabul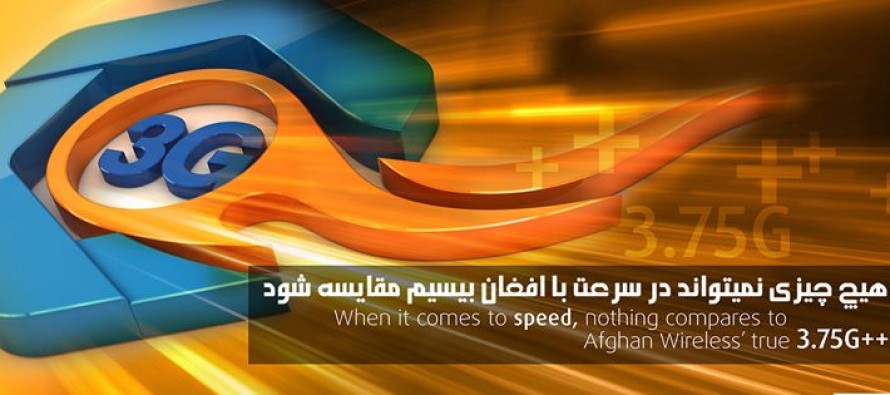 Afghan Wireless Communication Company (AWCC) officially launched its 3rd generation (3G) technology services in Kabul.
Addressing the inaugural ceremony, Managing Director of AWCC Amin Ramin said the 3G service is equipped with modern high quality standard technology which will allow for aster transfer of high volume data in and around Kabul.
Acting Minister of Communication and Information Technology, Baryali Hussam, said his ministry regularly monitors the activities and operations of the telecom companies to ensure quality service.
He added the companies would be fined if their shortages were not overcome on time.
Three other private telecom companies—Roshan, Etisalat and MTN—are also providing 3G services in the country.
Internet prices are going down rapidly, as telecom companies are competing against each other.
The greater access to 3G services has enabled thousands of Afghans to turn to social media, which has given many Afghan youths a fertile ground for self-expression.
---
---
Related Articles
Too many details Some details are better to be left out. To start with, don't list more than one phone
Wheat production in Farah province this year has doubled, according to the provincial department of agriculture and livestock. Eng. Abdul
Afghan Telecommunications and Information Technology Minister Eng. Amirzai Sangin expressed concerns over the insecurity that has been hindering telecom sector