$60mn grant from ADB provides electricity to eastern Afghanistan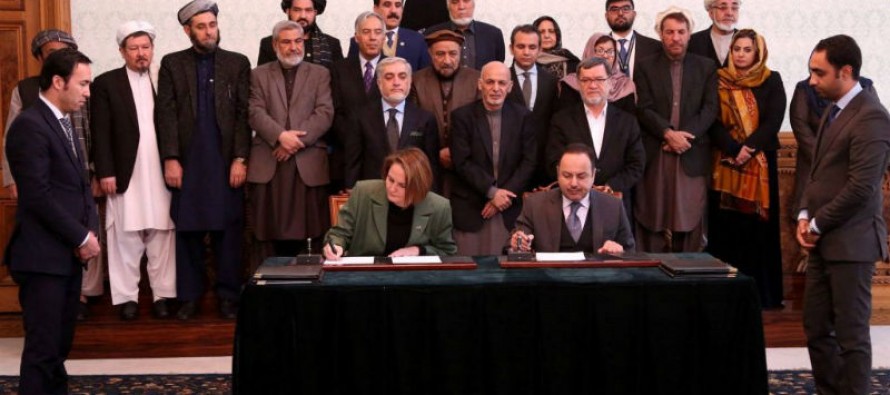 The Asian Development Bank (ADB) has provided USD 60mn to support power transmission expansion in eastern Afghanistan.
An agreement to that effect was signed by ADB's Deputy Country Director for Afghanistan Shanny Campbell, and Afghanistan Minister of Finance and ADB Governor Eklil Ahmad Hakimi. President Mohammad Ashraf Ghani, Chief Executive Abdullah Abdullah, parliamentarians, and senior government officials attended the signing, according to ADB.
Financed by the Afghanistan Infrastructure Trust Fund (AITF) and administered by ADB, the grant is part of an overall USD 1.2bn Energy Supply Improvement Investment Program.
The project provides more electricity by extending the national grid connectivity  into eastern provinces and strengthening the northeast power system. The project will finance the construction of a 190-kilometer, 220-kilovolt transmission line between the capital Kabul and the Nangarhar provincial capital, Jalalabad. It will enable nearly 300 megawatts of grid power into Nangarhar and adjoining provinces. Phase 2 of this project will extend the power grid into Kunar province.
"Increased access to efficient and sustainable energy sources can help Afghanistan to meet its economic growth aspirations," said Ms. Campbell. "The assistance signed, will support the government's national energy supply program, which aims to expand power supply to boost economic growth and income opportunities."
Presently, 20 out of 34 provinces in Afghanistan are not connected to the power grid supply.
---
---
Related Articles
Afghanistan exports 1,000 tons of onion to India on a daily basis which has resulted in an unprecedented decline of
The Afghan Islamic Press reports inauguration of a 10-bed maternity hospital in Kandahar City. The Hospital, called Aino Hospital, would
Gas dealers in southern Kandahar province have urged the Afghan government to halt the smuggling of liquefied gas to Pakistan.