64 Tractors donated to farmers in Bamiyan Province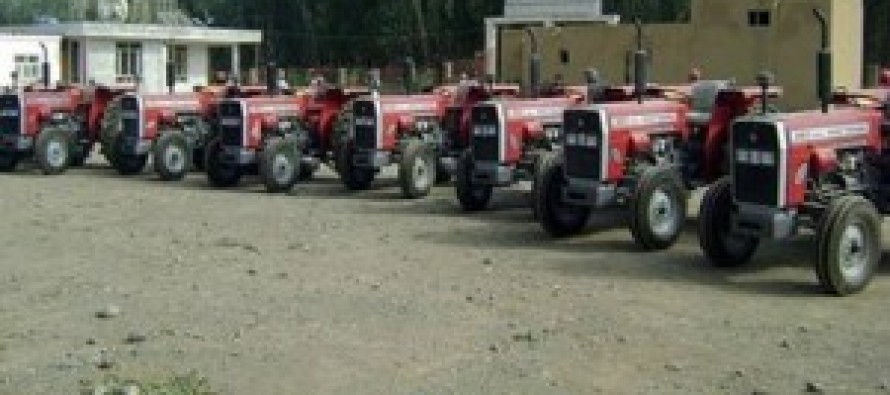 By Mohammad Naeem: Officials from Bamiyan Agriculture Department have reported that New Zealand Provincial Reconstruction Team (PRT) has donated 64 Tractors to farmers in Bamiyan.
These Tractors, costing $900,000, have been provided to several agricultural cooperatives in various provincial districts such as Waras, Yakawlang, Panjab, and the capital province of Bamiyan through the Ministry of Agriculture with financial collaboration from New Zealand PRT.
The purpose of providing these tractors to Bamiyan is to encourage the use of more agricultural tools in this province, which is a priority of the Ministry of Agriculture, in order to allow farmers to improve their agricultural activities.
According to the ministry's press department, more than 3,000 tractors have been provided to agricultural cooperatives across the country. These facilities will be beneficial for farmers in saving time and money and enhancing agricultural production.
---
---
Related Articles
Finance Minister Hazrat Omar Zakhilwal signed the USD 18.5mn contract with Hiroshi Takashi, Japan's ambassador to Afghanistan, and the Head
The Agence France Presse (AFP) is establishing a permanent fund to receive donations for Abuzar–the only member of Ahmad Sardar's
Fifteen students from Kandahar University graduated with a Masters of Public Health (MPH) degree. Two women were part of the