70,000 projects planned so far under the Afghan National Solidarity Program (NSP)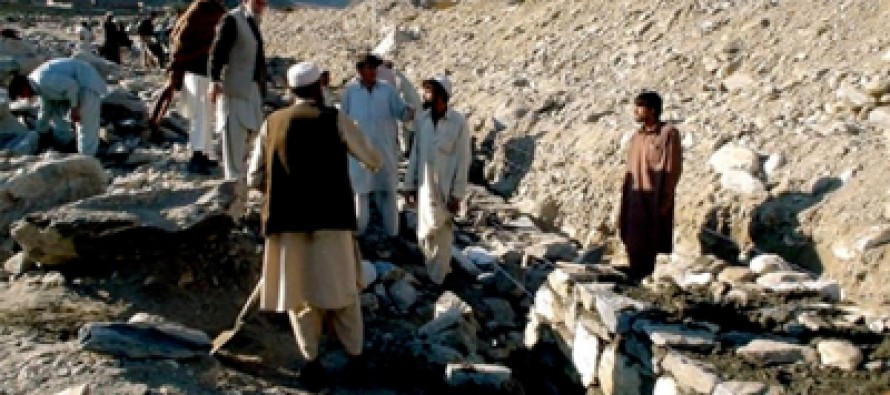 According to generic cialis canadian the Ministry of Rural Rehabilitation and Development, more than one billion dollar has been invested in the Afghan National Solidarity Program (NSP).
The Program has been able to plan 70,000 projects so far, of which 56,000 have been successfully implemented.
The executed projects include construction work s of a 24,000km road, a levitra show pill 25,000kw electricity project and irrigation of more than one million acres of land.
Many residents believe NSP projects help fight unemployment and insecurity in the country.
Meanwhile, a number of residents from insecure provinces said NSP levitra online canadian pharmacy is unknown in their area, as not many projects are being implemented there.
"District Councils have not been formed until now and our people don't know what National Solidarity Program is?" Tolow News quotes in-charge of the Development Council of Sang-e-Takht of Daikundi, Mohammad Ibrahim Baik.
Ministry officials linked the reason for the absence of NSP in certain provinces to the insecurity in those provinces.
The members of the Village Development Councils have been asked to evaluate and provide suggestions for the projects and improve its standard.
The National Solidarity Program was created in 2003 by the Ministry of Rural Rehabilitation and Development to develop the ability of Afghan communities to identify, plan, manage and monitor their own development projects. Through the promotion of good local governance, the NSP works to empower rural communities to make decision affecting their own lives and livelihoods. Empowered rural communities collectively contribute to increased human security. The program is inclusively supporting all of the communities including the poorest and vulnerable people.  NSP strongly promotes a unique development paradigm, whereby communities can make important decisions and participate in all stages of their development, contributing their own resources. With the support of FPs, communities elect their leaders and representatives to form voluntary Community Development Councils (CDCs) through a transparent and democratic process.
---
---
Related Articles
The Afghan Ministry of Energy and Water has informed that work on construction of Pashdan Dam in Herat province has
Afghanistan's Deputy Minister of Technical and Vocational Education and Training (TVET), Prof. Rahil Muhammad Formuly, together with Senior Advisor to
Afghanistan Chamber of Commerce and Investment announced that Afghanistan's exports through Iran's Chabahar port have stopped for three months, but