72 welfare projects completed in Maidan Wardak province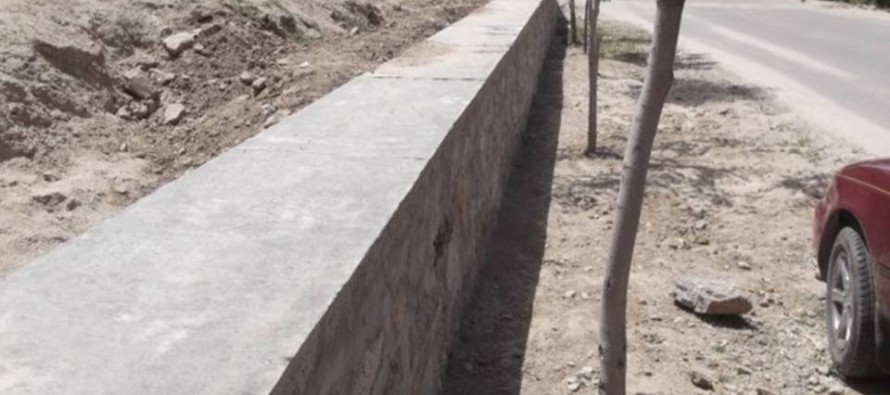 Over 5,600 families in various districts of Maidan Wardak province have benefited from 72 welfare projects implemented by the National Solidarity Program (NSP) of the Ministry of Rural Rehabilitation and Development (MRRD).
According to NSP Provincial Manager in Maidan Wardak province, these projects include the construction of a couple of health clinics, 15 social centers, protection walls, two footpaths (20 meters each), 1,275-meters long irrigation canals, culverts, extension of four water supply networks, excavation of 27 wells equipped with hand pumps and gravelling 13,250 meters of rural roads.
The projects are implemented in Behsud district of the province at a total cost of 62,531,000 with 10% contribution from the local communities.
Since its inception in Maidan Wardak province, the NSP has been able to execute 2,259 infrastructure projects in different sectors including transport, water and sanitation, irrigation, power, livelihoods, education, etc while work another 561 is currently in progress in various communities.
---
---
Related Articles
The Afghanistan Bank Association (ABA) have said that Islamic banking is important for boosting money circulation and improving the country's
Afghanistan is now able to transit its goods to Russia and China through Uzbekistan's Andi Jan port after the establishment
Afghanistan's national power utility, Da Afghanistan Breshna Sherkat (DABS), manages to collect only 50% of electricity bills in southern Helmand