75% of Nangarhar's economy relies on agriculture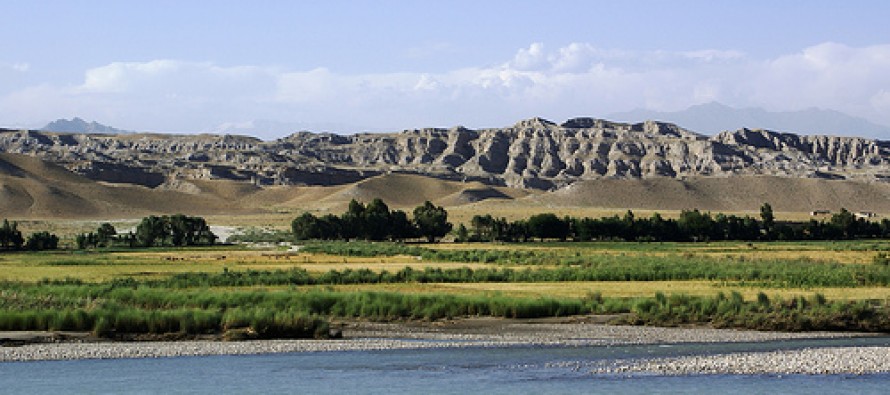 According to the Agriculture, Livestock and Irrigation officials in Nangarhar province, the economic progress of Nangarhar province relies on its agriculture and livestock sectors that form 75% of the province's economy.
The province has witnessed significant progress in its agriculture in the past few years.
With improved irrigation system, more fertile lands have become available for farmers to grow more crops accompanied by modern techniques that farmers have adopted.
Eng. Mohammad Hussain Safai, Agriculture, Livestock and Irrigation director, said the agricultural economy would become more stable if the Agriculture Development Bank extended its cooperation.
The province exports multiple kinds of fruits and vegetables to the neighboring countries.
Saffron cultivation programs have also been introduced to the farmers in the province.
Green houses, mega poultry farms, an olive factory and a dairy processing factory are currently operating in the province.
However, some challenges still exist that impede growth of the agriculture sector.
Absence of market access and greenhouses were the main challenges cited. Some of the products either do not find suitable markets or grow rotten before making it to the market.
A lack of feasible market also results in smuggling of the products into the neighboring countries, mainly Pakistan.
Some of the residents called on the government to enhance irrigation facilities in the province by constructing more dams.
---
---
Related Articles
According to a report by the Central Statistics Organization(CSO), Afghanistan's Gross Domestic Product (GDP) showed a promising growth for the
Department of Rural Rehabilitation and Development officials have established two small water dams in Khenjan district of Baghlan province. Funded
Humaira Amiri, a SCA employed midwife working in Sar-e-Pul provincial hospital and former graduate of SCA midwifery course, has achieved