80% decline in Afghan carpet exports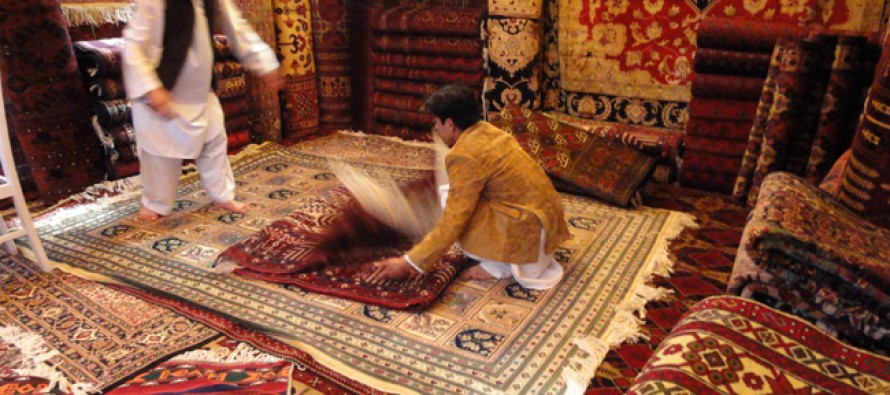 According to Afghan Ministry of Commerce and Industries (MoCI), carpet exports have declined by 80% in the past six years.
Carpet industry was once one of Afghanistan's flourished industries that had made a niche in various international markets. Carpets were the second major exports of Afghanistan, accounting for 47% of the country's export earnings in 2002 and 2003.
Officials have attributed the drop in carpet exports to the original levitra without prescription lack of washing and processing facilities in the country.
Afghan carpet sellers claim that Afghan carpets are currently sent to Pakistan for washing and processing purposes, where they are then exported to other markets under Pakistan's trademark.
---
---
Related Articles
The draft for next year's budget, with a total outlay of 366.2bn AFN, was submitted to the Senate for debate
A delegation of 13 teachers including four females pursuing their Master Degree studies under Swedish Committee for Afghanistan's Teachers Educators
Let's go back a decade and remind ourselves of what Afghanistan was like then. It was the regime of Taliban-