84 Welfare Projects Rolled Out In Saripol Province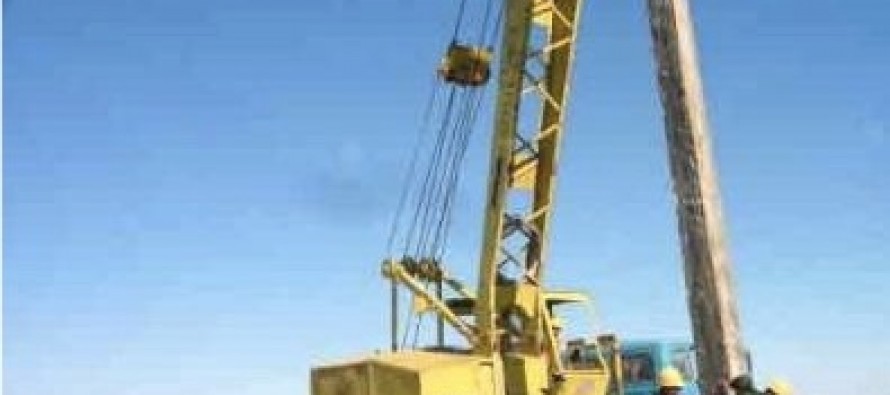 Eighty four welfare projects are set to be rolled out in northern Saripol province which would benefit some 13,000 families, an official said on Thursday.
According to Eng. Ahmad Javid Javid, the chief of Provincial Rural Rehabilitation Development Department, these projects, costing 123 million Afghanis, include three clinics, social centres, irrigation water dam, wells, canal, water supply and 11 schools.
The residents of Sozma, Kala and Sayad districts incurred 10 per cent of the total cost of the projects through the National Security Solidarity Program (NSP) for the projects, he said.
A resident of the Charbagh village, Abdul Hafiz, said " before we had to travel 10 km to reach a clinic for treatment, it was very unbearable, now we have a clinic in our village."
1,700 welfare projects were rolled out to 120,000 families throughout the province by NSP under the first phase.
Electric pylons are to be installed linking Saripol and Turkmenistan, which would allow 5,000 families in Quish Tapa in central Saripol, to have access to electricity, Javid said.
This project, costing 52 million Afghanis, is to be funded by the development budget of Breshna Shirkat of Afghanistan, said Abdul Jabar Haqbeen, governor of Saripol province at the inauguration ceremony.
"We are very pleased with the government and Breshna Shirkat for providing electricity" Husain Balooch a resident of the area said.
Currently residents are using generators and kerosene lamps in order to light their homes, he said.
---
---
Related Articles
A survey by Construction Sector Transparency Initiative Afghanistan (CSTIA) segment of the Integrity Watch Afghanistan (IWA) has revealed that billions
Pajhwok Afghan News Weekly Price Report-Food items' prices decreased during the outgoing week in Kabul, where the rates of gold
President Ashraf Ghani led a high-level delegation on Thursday afternoon to attend the two-day Shanghai Cooperation Organization (SCO) summit in