90% of Herat's saffron exported to foreign countries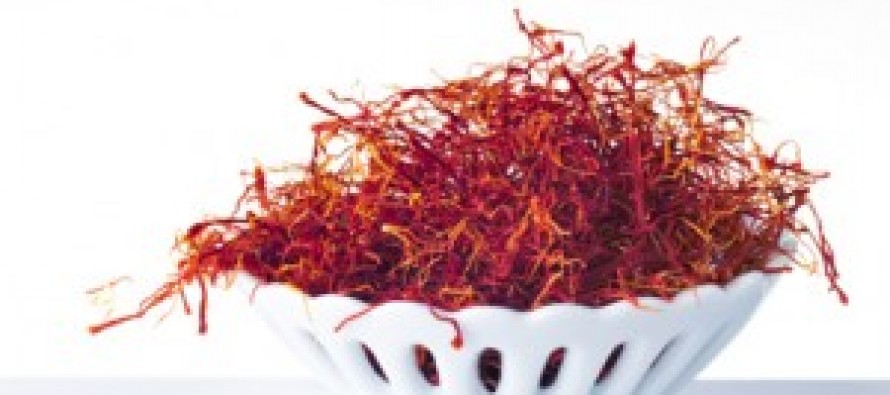 Herat has exported 90% of saffron to European countries like France, Italy and Spain and the United Arab Emirates during the outgoing year.
Three tonnes of saffron were produced from 700 hectares of land in 2012, compared with two tonnes in 2011, said Director of Agriculture, Irrigation and Livestock Faqir Ahmad Bayangar. (Pajhwok Afghan News).
The price of one kilogram of processed saffron in Afghanistan is up to US$3,000 and regionally it can reach as high as $6,000. The international price of saffron reaches up to $8,000 dollars.
The spice is certainly a lucrative business to the farmers and its ability to be grown in a dry environment; it may be a viable alternative for the poppy cultivation in the country.
The plant is drought resistant and only needs irrigation twice or three times a year, compared to poppy plants irrigated six times a year. Another advantage is that growing saffron is legal in Islam, unlike poppy that is prohibited.
Saffron is currently produced in 23 provinces, with Herat bearing the highest level of saffron cultivation in the country.
It is normally cultivated in summer and collected in the last month of fall. It is used to making medicines, add flavour to food, appetizers, hot drinks and making perfume. It grows best in areas with light winter weather and dry, hot summers.
Saffron is yet to emerge as a major alternative to poppy cultivation in Afghanistan due to the presence of international drug lords, who control the lucrative drug commerce.
---
---
Related Articles
The Afghan private sector will invest USD 30mn in the establishment of five smelting factories across Afghanistan. The factories are
The Ministry of Finance has been ordered to arrange USD 60mn for repairs of heavy weaponry and armored vehicles, according
On the sidelines of the security talks among Iran, the US and Afghanistan in Herat province, Washington representative asked for