A Russian company to build 100,000 residential buildings in Afghanistan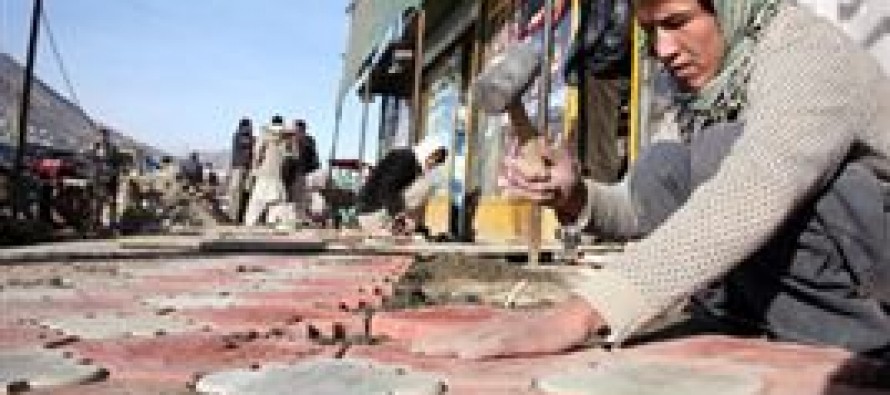 Russian company Yustock has reported of investing in the housing sector of Afghanistan.
The company officials said that Afghanistan and Russia must forget the old bitter moments, as Russia is prepared to invest in the housing sector of Afghanistan.
A contract for constructing 100,000 residential buildings was signed with the Afghan government on Wednesday.
Speaking at the contract signing ceremony, Urban Development and Housing Minister said that with cooperation from the Russian company an enterprise for a joint venture of USD 50mn will soon be established.
"We are hoping for the project to be completed in seven months. In the next three years, the project will be able to construct 100,000 residential buildings in the country," said Minister Hassan Abdul Hai.
The project will generate employment opportunities to 4,000 Afghans.
As per the contract, cement and land for the project will be provided by the Afghan government, while the technology aspect will be covered by the Russian company.
Mr. Abdulhai said that the company will construct about 15,000 residential buildings in the first year. He did not provide information about the distribution procedure and price of the houses.
Meanwhile, representative of the Russian company Vladimir Kamisarov expressed his optimism about Afghanistan's development after 2014.
"Russia's force came to Afghanistan 33 years ago and now we are back again to build houses in Afghanistan for the peace-building process."
He called on the Russian companies to invest in Afghanistan. After 11 years since the establishment of the new Afghan government, this is the first housing company in Afghanistan.
In 1964, Afghanistan had a major housing company with financial collaboration from the Russian government. The company had built houses in the capital and a number of the provinces.
---
---
Related Articles
Afghanistan is now listed in the cargo services supplier countries, after Kam Air purchased two Boeing 747 airplanes. The two
The US dollar has been sold at an exchange rate of 55.5-60AFN in the past week. People are faced with
The Daily Times of Pakistan has revealed that Pakistan exported around USD 2.8mn worth of fresh, chilled or frozen swine