Abattoir built in Maimana, Faryab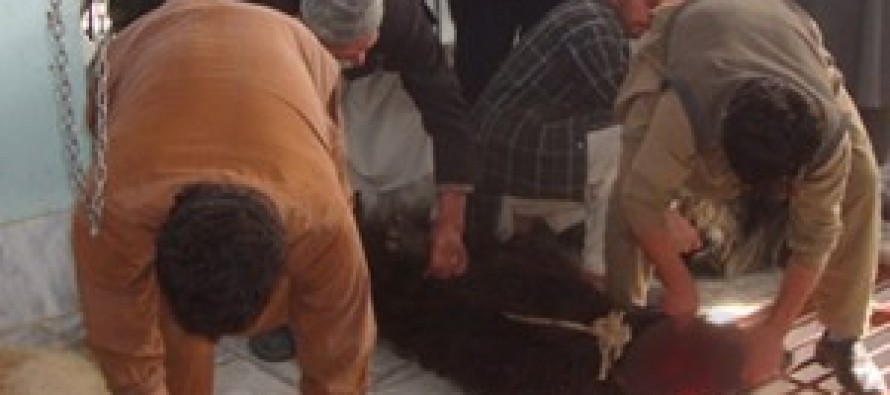 Municipality of Maimana city in Faryab province inaugurated the first abattoir in the city.
Addressing the inaugural ceremony, Faryab Governor Mohammadullah Batash said the facility would help reduce pollution caused to the environment, as the butchers would slaughter animals in front of their shops.
"The facility is built at a cost of 9 million AFN. The United Nations Development Program (UNDP) has borne 6 million AFN of the cost and the remainder is paid by the Municipality.," said Batash.
He added the abattoir is built in accordance to construction standards and has the capacity to hold 500 animals in a day.
---
---
Related Articles
The National Procurement Commission (NPC) approved 15 contracts worth AFN 1,160,000,000 during their session on Wednesday. Chaired by President Ashraf
The European Union has pledged to give 200mn Euros in aid to the Afghan government for development of good governance,
By Ahmad Masoud Kabul, 16 March 2013: Consumers Rights and Services Organization (CRSO) and Peace and Human Rights Organization (PHRO)