Abdul Ghafar Dawi has not yet returned Kabul Bank loans-Hameedullah Mohebbi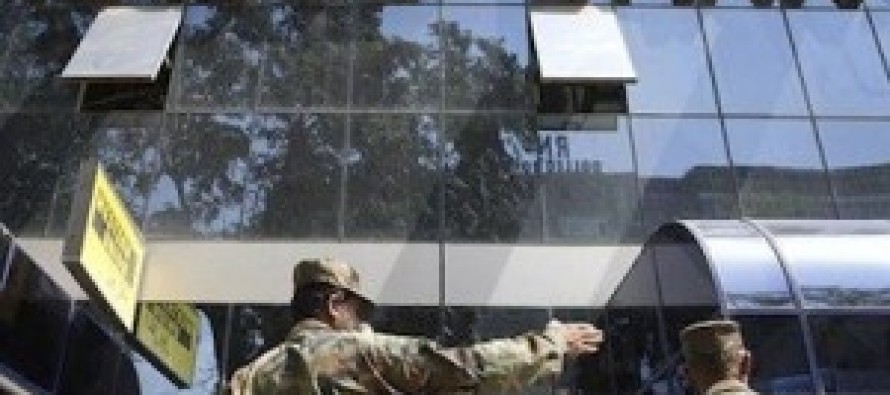 Head of the Kabul Bank Receivership Department, Hameedullah Mohebbi, said Abdul Ghafar Dawi, ower of the Dawi Oil Corp, has not yet returned a loan of worth about USD 40mn to Kabul Bank.
Mr. Mohebbi called on Abdul Ghafar Dawi to appear at the court for india pharmacies levitra generic the settlement of his debts.
The Parliament's Commission of Budget and Finance summoned the owners of the Dawi Oil Corp, Kabul Bank and Ariana Airline on Sunday, in order to clarify their debt cases.
Mr. Dawi has denied the claims by the Kabul Bank Receivership Department and called them baseless. He demands the Department to present proofs.
"If the Department has proofs, then we shall make the payments right away. The document we have in hand is presented to the Commercial Court of Kabul and is under process," said Mr. Dawi.
Mr. Mohebbi, however, is against Mr. Dawi's statement and says that all Kabul Bank debtors' cases must be solved through the Special Tribunal, as per orders of President Hamid Karzai.
The Finance and Budget Commission is in agreement with Mr. Mohebbi's statement.
Meanwhile, the Commission alleged Mr. Dawi for monopolizing oil provision to the country's airports.
They have claimed that Dawi Oil Corp does not allow other companies to operate in the fuel sectors of the airports.
Mr. Dawi denied the claims and said the Ministry of Transport and Aviation has signed a 10-year contract with his company. The contract is yet to expire.
---
---
Related Articles
The draft Chabahar Agreement was finalized among officials from Afghanistan, India and Iran on Monday in New Delhi, India. The
More than 200 Afghan women in Bamyan participated in a tree planting campaign launched by the Executives of Democratic Party.
The first fish production and breeding farm with a total value of two hundred thousand Afghanis was established in Dara